How TikTok is Changing Marketing Strategies
With over 1.5 billion users, TikTok is fast becoming one of the giant social media networks chasing the heels of Twitter, Facebook and main rivals Instagram and Snapchat.
Brands are now aware of the presence of TikTok and are starting to factor them into upcoming marketing campaigns but what is TikTok and how can it benefit businesses.
What is TikTok
TikTok has come after the sad demise of Vine. Vine was a platform based on short videos and TikTok is no different. Videos can be up to 15 seconds long, but users can connect multiple clips together to create a 60-second video or use videos recorded outside of the app to upload a longer video. 
There is also a live-streaming option (like Facebook and Instagram) and a range of filters and tools to help improve your video presentation. Originally starting its journey as Musical.ly it rebranded in 2018 to TikTok but still kept the same concept of incorporating music into videos. As TikTok has grown so has the number of videos and the different trends. Creating videos with music is now not the only genre of video you can find on the app as viral challenges, such as the #BottleCapChallenge, are what keeps bringing people back to the app.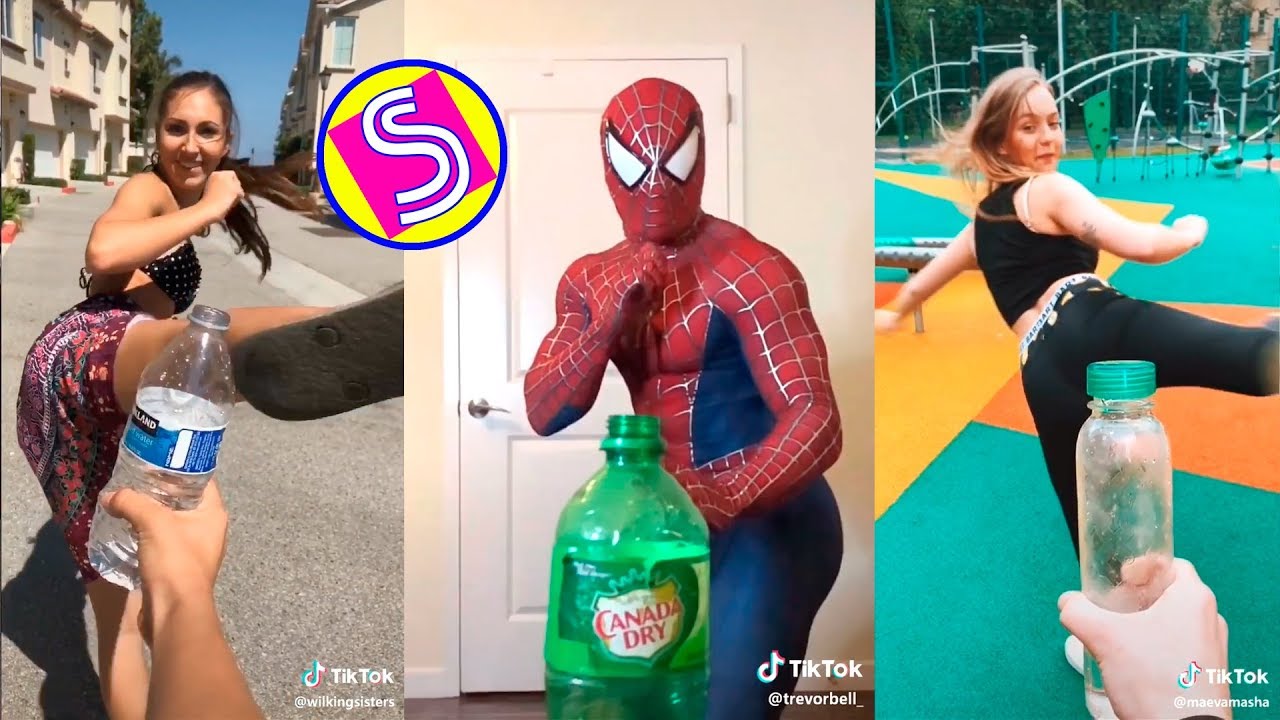 Brands and Marketers: How to make TikTok tick for you
TikTok isn't going anywhere soon so brands and marketers are working on how to utilise the popular app to reach out to a wider audience. Below are the benefits of TikTok.
Reach a Younger Audience
The majority of TikTok's users are part of the Gen Z generation with 60% of the app's monthly users are 16-24-year-olds. TikTok is considered a great platform to reach the younger generation as they move away from traditional sites such as Facebook and Twitter.
Popular music acts such as BTS and Ariana Grande have unlocked the potential of this new platform and are using it as a new way to talk to their target audience whilst still getting exposure.
Brands have realised that they can use the free platform for free brand awareness. Elf Cosmetics use the platform to promote products as well as fun content to their 9.3k followers, whereas UK based gym clothing brand GymShark use the platform to promote workouts, challenges and fun content involving their staff whilst still staying on brand. It's important when it comes to the younger audience that you make quick content that is easy to digest as we now live in a fast pace world. 
Marketing But Not As We Know It
In the past marketing has always been about getting links and exposure but TikTok changes the way we look at this as it's not about building links, it's just about brand awareness and fun content.
Profiles don't even contain standard links so brands are unable to link off to their website so they have to hope that the content is fun and enjoyable so that the user will naturally head off to their website. 
However, it was announced in November that TikTok is testing a new feature which will allow users to add a shoppable URL to their bios or videos, allowing users to buy products without leaving the app. This will change the way TikTok currently works with brands and enable free links. 
Influencers
Influencers are nothing new in the marketing world and it would only be a matter of time before certain stars of TikTok would arise from the platform. Some of the biggest influencers on the platform at the moment are Loren Gray, Baby Ariel and Jacob Sartorius. The influencers are all under 30 which makes them more appealing to TikTok's target audience.
However, brands haven't really grasped how to promote through the influencers as, without a link to a product/website, there is no real benefit for brands at this moment in time. 
Not so serious
The important thing to remember about TikTok is that it is not a serious platform. All the videos on there are fun and short. Although music remains the heart of TikTok, it has quickly become a place for edgy, alternative comedy – similar to its predecessor, Vine. Humour is a powerful weapon when it comes to connecting to potential customers on an emotional level. TikTok is essentially a fun and culturally relative app, perfect for those who don't want to take themselves too seriously. 
Even though TikTok is still considered new in comparison to its rivals, it continues to grow in popularity. The important thing to note is that if you are aiming to reach a younger audience then TikTok should definitely be considered in your next marketing strategy.