Pay Per Click (PPC) Marketing allows you to reach potential customers online and instantly compete alongside some of the biggest brands in your industry for a relatively low budget.
As its name suggests, with PPC you only ever pay when someone clicks your ad. This means that your ad may get hundreds of views (impressions) and you don't pay a single penny!
Popular platforms that use the PPC advertising model include:
Google AdWords

Bing Ads

Facebook

Twitter
When people refer to PPC they typically refer to the platform Google AdWords as this is by far the most popular option and Google's biggest revenue channel.
With AdWords, you can select keywords and phrases that you wish to appear for and bid on them alongside your competitors to make sure you always show at the top of Google's results pages.
Users who are searching directly for your product or services are much more likely to convert than those who just happen to flick through your advert in a magazine or see your brand on a billboard.
They are at the very bottom of what is known as the Sales funnel (whereas branding exercises such as Social Media advertising tend to be towards the top of the funnel).
If you run your PPC account to the best practices of the platform you're using, you can often show ahead of your competitors for a lower bid. This takes years of knowledge, skill and time to constantly optimise your account.
That's where PPC Experts, Limelight Digital, come in. We have several years experience mastering PPC methods and executing them to effect for our startup clients.
We continually revise our PPC methods and keep abreast of the latest PPC updates so our clients get ahead of the competition and have access to the latest features as soon as they're released.
Limelight Digital are also a Google Premier Partner and Bing Accredited meaning that all of our staff members have passed rigorous tests to prove that we excel on these different PPC platforms. Look out for the Google Partner and Bing Ads accredited professional badges on agency websites as this is a sign of their competency.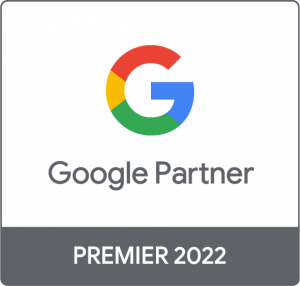 Take a look below at the different types of PPC Advertising that we offer and see which one fits in best with your startup business goals:
What You Get With Our PPC Services for Startups:
Campaign Audit & New Campaign Creation

– Ran PPC Campaigns before but want want a better ROI or completely new to PPC? Our PPC Campaign audits will nail down into where you're wasting budget and get you more leads for your spend.
Keyword & Competitor Research –

To avoid aimlessly throwing money at Pay-per-Click advertising, it's important to conduct thorough research of, not only your keywords and the cost/competition of these, but also your competitors and how they're using PPC to their benefits.
Laser Targeting – Advertising platforms such as AdWords & Facebook have incredible targeting options allowing you to place your adverts in front of the people most likely to engage with them in a positive manner. We can laser-target our ads by age, location, search intent, income, interests, web activity and much more!
Ad Copy Creation

– It's important that your PPC adverts reflect your brand and use the same tone and voice that you have across all of your communications. We invest time in you to understand the culture of your company so it's reflected in the ads that you display on Google.
Testing & Optimisation

– To get the most out of your PPC account it's important to constantly test and optimise to reduce your average cost-per-click. With so many different advertising and targeting options available now on PPC platforms, it's important to test which one works best for you.
Detailed Reporting

– We work with your to understand the targets and goals that are most important to your startup business. Our in-depth reporting software means we can track everything from keyword ranking changes, website traffic and phone calls to average user time on site.
PPC Service Types:
Search Campaigns

– These are the most popular campaigns and ads are shown when a user searches for a keyword on search engines such as Google.
Display Campaigns

– These are the banner ads that you see when you navigate the web. Thousands of popular websites essentially rent out space on their site to Google who then allow you to bid for ads to be shown. As the bid process takes into account a number of differing factors such as location, time of day etc. it's much easier and cheaper than you would think to show on such sites.
Remarketing Campaigns

– A potential customer visits your website for the first time… has a browse… learns about your products and services but is uncertain about converting straight away. What better way to remind them of your brand than showing targeted ads to them as they browse the web or scroll their Facebook timeline?
Video Campaigns

– Video advertising is taking over. Industry research shows that video is growing at an alarming rate and that's because the engagement rates are huge. We can help you set these up and deliver actual results.
Shopping Campaigns

– Have you noticed how in recent years Google are showing more products with images at the top of their search results than ever? These are known as Shopping results and, with the help of a feed we can setup, you can showcase your products in a manner that gets much more attention than regular ads.
Like what you see? Then get in touch with us via email: [email protected] or give us a call: 01509 631136 to see how we can help.
Looking for a different service? Take a look at our Search Engine Optimisation (SEO), Social Media or Services page for more information.