The way marketers use social media is changing all the time. In the past few years, some may say it has become more of a 'pay-to-play' game. Paid social media content, accompanied by organic social content, is the winning formula to get in front of your target audience.
When we talk about Social Media Advertising (or Paid Social), we mean any social media content that you pay for in order to show this to a selected audience. This enables you to get in front of the right people at the right time. Something that you may not be able to achieve as consistently with organic posting.
Here at Limelight Digital, we are experts in taking social media strategies to the next level by executing cost-effective, customer journey-driven campaigns.
Why Pay To Post on Social Media?
Audience Targeting
Organic social media posting is an excellent way of promoting your brand's message to new users who may not have heard of you before. What's more, it's free! However, paid social media advertising allows you to really get in front of your core target audience. Targeting demographics that we can choose between include location, age, interests and more.
Fulfil a Certain Objective
Paid social media can be tailored to achieve a certain business goal. For instance, do you want more brand awareness, more product sales or more client leads? Using the targeting options that platforms such as Facebook have available, we can achieve these objectives.
Build a Customer Journey
Consider organic social media to be at the very top of the sales funnel and where people may come across your brand for the first time. 
We can then use paid social media to increase brand awareness, getting more people to see your brand. Moving on to create a customer journey and get people further down the sales funnel. For example, showing your latest offer to everyone who has watched your brand awareness video.
Which Platforms Can I Advertise On?

Facebook is one of the most popular platforms that marketers choose to advertise on and we find a lot of our clients benefit from paid campaigns on here. Similar to Google Ads, it has one of the cheapest costs per click on average. It also has a large array of targeting options available, enabling you to get your ad in front of almost anyone in the world! This includes targeting by age, location, interests, education, job title, consumer behaviour and more.
When beginning with Facebook ads, we look at the full user journey from start to end which consists of 'see', 'think and 'do' stages. Here is an example of the types of campaigns we may set up to show users your ads throughout these 3 stages:
See – Brand Awareness Campaign (Eg. Show a brand explainer video to a large audience)
Think – Video Retargeting Campaign (Eg. Show an image ad to users who have watched a % of the video)
Do – Retargeting Campaign (Eg. Target users who have already visited your website)
We've put together some of our recommended Dos and Dos if you are considering setting up your own Facebook Ads campaign.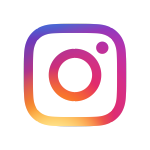 Usually combined with Facebook advertising, we can also set up and manage campaigns for Instagram. However, we would only suggest advertising on this platform if it is right for your business. The audience on here tends to be slightly different to Facebook with a younger average age range starting from 18-34. The average age range on Facebook is 25-34. Therefore, if you are targeting a younger demographic, Instagram is the perfect place for you to advertise on.
As for the campaigns, these would be very similar to those run on Facebook as it has similar capabilities for Instagram within the advertising platform. Again, Instagram targeting options allow you to choose ages, location, interests and more. The placement options for ads on Instagram is different however, as you can choose to share ads on the feed itself and in stories.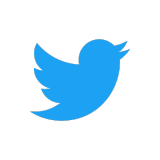 Twitter
Twitter is another common platform for advertising with 'promoted' posts appearing more frequently in your timeline than you may even realise! This seamlessness between organic and paid ads on Twitter means you can get the right message across to your audience without it looking like an ad at all.
The average age of Twitter users is 18-29, therefore it is great for targeting a younger demographic. You just need to decide on what your objective is. Is it to create brand awareness? Increase website traffic? Get more video views? Increase your follower number?
When deciding where on Twitter you would like to advertise, there are 3 main ad styles that you can choose to advertise your business on Twitter:
Promoted Tweets – These appear very similar to regular, organic tweets and can be engaged with by users in the same way (retweets, likes, comments).
Promoted Accounts – This is where you would share a post with the main objective being to get users to follow your account.
Promoted Trends – A promoted trend enables you to promote a certain hashtag and advertise your content in the middle of the 'what's trending' list. Currently, this advertising option is only available if you work with a Twitter sales representative.
We've put together some of our recommended Dos and Dos if you are considering setting up your own Twitter Ads campaign.

One of the best advertising platforms for B2B businesses, LinkedIn's targeting options consist of location, company and even job titles. However, we would only recommend paying for social ads on this platform if this is exactly where your target audience is. This is because the cost per click on this advertising platform can be more expensive.
One of the most beneficial ways in which companies can use the LinkedIn advertising platform is to recruit. Advertising to potential recruits with an eye-catching ad can be more cost-efficient in the long run, rather than potentially paying a recruitment agency.

YouTube
Video has quickly become a popular way to express yourself on social media and there's no doubt that advertising a video on YouTube can be very successful. You can show your video to users before they watch other videos and during. However, you only pay when someone watches at least 30 seconds or clicks on your ad.
Advertising on YouTube is set up within the Google Ads platform. You can read more about our other PPC services and how this works here.
Other platforms
We have experience on numerous other paid social media platforms such as TikTok Ads, Snapchat Ads, Spotify, Reddit & Amazon Ads. Get in touch to find out more.
The amount of budget that you would like to spend on social media advertising is completely up to you. You may want to allocate a certain amount for each month or set a daily spend limit for selected campaigns.
See how we helped one client grow leads by 4218% and improved CPA by 94% using our experience of PPC & social media advertising.
Other Paid Social Media Campaigns