Our Favourite Digital PR & Content Marketing Campaigns Ever (2023 Update)
Digital PR is the practice of using online channels to generate awareness and positive publicity for a brand, product, or service. It can involve a variety of activities, such as building relationships with journalists and bloggers, creating and distributing newsworthy content, and managing social media campaigns.
In recent years, digital PR has become increasingly important, as more and more people are consuming news and information online. A well-executed digital PR campaign can help businesses to reach their target audiences, build trust and credibility, and generate leads and sales.
Here are some of the best digital PR campaigns from the last few years that have done exactly that and those that have struck a chord with us here in the office:
Saxton 4×4's Electric SUV Study
Saxton 4×4, the UK's largest 4×4 dealership, has executed a compelling digital PR campaign that delves into the growing market of electric SUVs. Utilising data from The International Energy Agency, the dealership has "crunched the numbers" to present an insightful narrative, complete with graphics, on the future of electric SUVs. The campaign not only educates the public about the future of electric SUVs but also positions Saxton 4×4 as a thought leader in the automotive industry. Its success in ranking for high-competition keywords demonstrates the efficacy of the campaign in capturing public interest and search engine visibility.
Tony's Chocolonely, Oxfam, and Glastonbury
This PR campaign is a masterstroke. Oxfam partnered with Tony's Chocolonely and Glastonbury to create a Charlie and the Chocolate Factory-inspired promotion. Limited edition chocolate bars containing Glastonbury tickets were sold, benefiting Oxfam. Tony's, a rising UK brand, aimed to engage young, festival-hopeful consumers. The campaign drove footfall to Oxfam shops and sparked viral social media moments, from the hunt for bars to winners' reactions.
Forza Finance's Survey on Monthly Car Subscriptions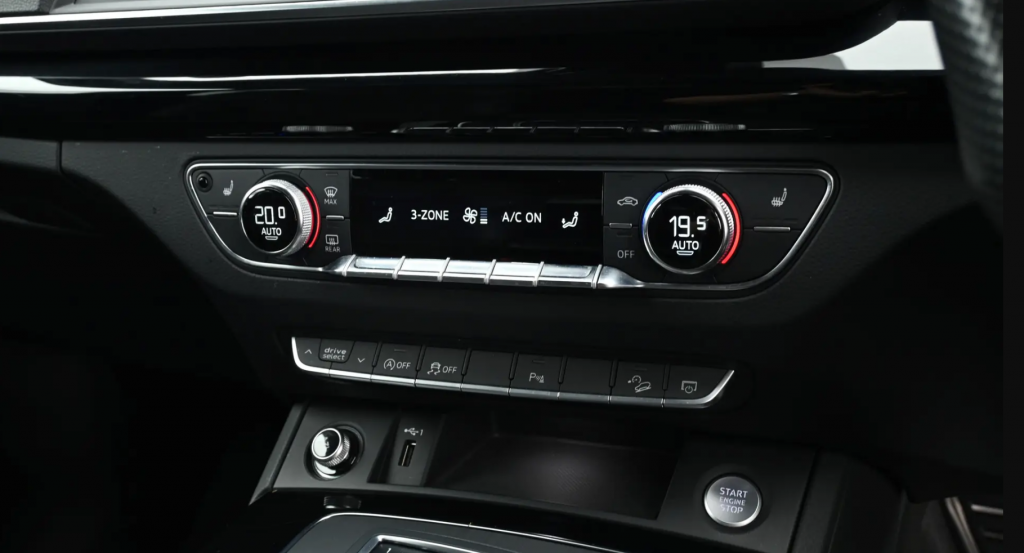 Forza Finance, specialists in luxury car finance, tapped into a controversial topic by conducting a survey on the public's view of monthly subscription fees for car features. The survey revealed that a staggering 91% of British drivers believe such fees offer poor value. By choosing a subject that naturally sparks debate, Forza Finance demonstrated a savvy PR strategy, positioning themselves as a thought leader on contentious issues within the automotive finance industry.
Who Gives a Crap's "Flush your ex" campaign
Who Gives a Crap is a toilet paper company that is known for its quirky and creative marketing campaigns. For Valentine's Day 2023, Who Gives a Crap launched a campaign called "Flush your ex." The campaign encouraged people to send their ex's love letters to Who Gives a Crap, which would then be turned into toilet paper. The campaign was a huge success, and it helped to generate a lot of buzz and media attention for Who Gives a Crap.
WeBuyPrestigeCar's Timely Guide on Fuel & Mileage Apps
WeBuyPrestigeCar capitalised on the topical issue of skyrocketing fuel prices by publishing an in-depth guide on the 12 best fuel price and mileage tracker apps. The guide offers a comprehensive list of apps that help drivers save money and time, making it highly relevant and useful for the audience. This strategic choice of topic has not only gathered numerous backlinks boosting the site's SEO performance but also led to the blog post outperforming the homepage in terms of organic website traffic to this day.
Toolstation's Engaging Study on the Great British Teabreak
Toolstation, a supplier of tools and hardware, brewed up a unique PR campaign focusing on the quintessentially British topic of tea breaks. The company surveyed both tradespeople and the general public to settle the debate on what makes the perfect cuppa. The campaign revealed that Yorkshire Tea is the UK's favourite brand and that chocolate digestives are the go-to biscuit for most. The study has been well-received, gaining backlinks from reputable sites in the industry, making it a hot topic of discussion.
Cargiant's Analysis on London Driving Test Pass Rates

Cargiant, a prominent UK car dealership, has rolled out an insightful digital PR campaign focusing on driving test pass rates in London. The campaign, backed by data from gov.uk, offers a comprehensive analysis of pass rates across various test centres in London for the period April 2022 to March 2023. The campaign achieved coverage on many well known news websites including the International Business Times.
Skyscanner's In-Depth Analysis on 2023 Travel Trends
Skyscanner, a leading travel search engine, released a comprehensive report on travel trends for 2023. The report highlights that price-driven travel will be a priority for the year, with 41% of consumers planning the same number of holidays as in 2022. It also reveals that 70% of UK travellers plan to spend the same or more on overseas travel. The study covers various aspects, from emerging destinations to the rise of digital nomadism.
Makeover Centre's Insightful Research on Pandemic-Driven DIY Trends
The Makeover Centre seized the moment during the pandemic to delve into the rising trend of home improvements. Their research indicated a significant uptick in Google searches for 'Home Improvement' and 'DIY' from January to July 2020, compared to the same period in 2019. The blog post has been particularly successful in attracting backlinks from reputable sites in the industry, enhancing its credibility and reach.
NHS Greater Glasgow and Clyde's "Save a life, learn CPR" campaign
NHS Greater Glasgow and Clyde launched a campaign called "Save a life, learn CPR" in an effort to raise awareness of the importance of learning CPR. The campaign involved a series of videos and social media posts that explained how to perform CPR and highlighted the importance of knowing how to do so. The campaign was a huge success, and it helped to increase the number of people who signed up for CPR training.
Mindshare UK and Legal & General's "Moving House Stress Signals" campaign
Mindshare UK and Legal & General partnered to create a campaign called "Moving House Stress Signals." The campaign involved a survey of over 2,000 people to identify the most common signs of stress experienced by people who are moving house. The campaign generated a lot of media coverage and social media engagement, and it helped to raise awareness of the importance of managing stress during a house move.
EasyFit Garage Doors' Analysis on UK Home Burglaries
With a drop in the number of burglaries during the pandemic, EasyFit Garage Doors wanted to ensure home security isn't taken for granted now we are out the other side. Their research showed that a lot of UK homeowners don't have the basic security in place, leaving their garage unlocked, despite this being in the top 5 entryways that criminals will use to enter the home. The campaign sparked awareness for tougher home security and the alarming stats were shared by reputable home improvement sites within the same industry.