As a Startup Business owner, plowing money into Marketing can be a nervous exercise.
With the huge number of options available to you these days, it can be difficult to know where to start.
That's why we have created this Ultimate Guide to Marketing for Startup Businesses.
Pick and choose the right marketing avenue for you and your business.
Whether it's website traffic, footfall or app downloads you're after…
…or whether you're in the tech, automative or an even more niche industry, this comprehensive list of tips and advice has something for every Startup business.
Listed below are our favourite articles about marketing for startups by some of the most successful businesses in marketing:
1. Marketing Strategy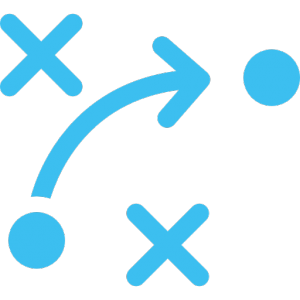 Before jumping straight into any marketing method, first things first, you need a solid strategy.
Just as in a game of football without a strong set of tactics you'll probably end up losing!
Make sure you identify KPI's from the outset and then try and understand how best to achieve them with each marketing technique.
Will you choose a blend of several methods or focus all your budget on one?
Marketing Strategy for Startups Resources:
How To Develop A Successful Marketing Strategy For A Startup
The Importance of Marketing Strategy for Early-Stage Startups
2. SEO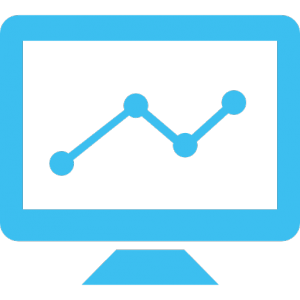 You may have heard about the importance of Search Engine Optimisation (SEO) for your startup business' website.
Well, you heard correct.
Marketers see SEO as becoming more effective, with 82% reporting effectiveness is on the rise and 42% of these stating effectiveness is increasing dramatically.
Whether a huge, multi-national company or a fledgling startup, SEO is crucial for getting your website noticed online.
SEO for Startups Resources:
Why Is SEO Marketing So Important for Startup Businesses?
How to Choose an SEO Agency for your Startup or Small Business
14 Steps To Successful SEO For Startups
3. PPC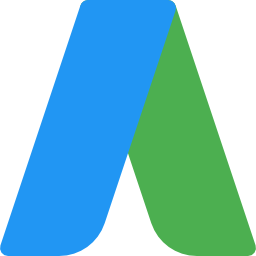 Pay-per-Click advertising (PPC) does exactly what it says on the tin.
You pay every time someone clicks on your advert as opposed to paying for impressions or views.
"Controlling and capitalising on search engine traffic is essential to the growth of startups, using AdWords is close to a necessity." – Brett Middleton, brett-middleton.com
This advertising model is most popular with platforms such as Google AdWords & Bing Ads but is also used by Facebook, Twitter & other Social Media's
The beauty of PPC is that you can pay as little, or as much, as you want allowing for very controlled tests.
Google Adwords is an appealing proposition to a lot of startups. It's one of the simplest forms of advertising to understand and it works for B2B and B2C companies. – Mark Spera, Cofounder @ GrowthMarketingPro.com
PPC for Startups Resources:
Does Adwords Work & Will it Work for My Startup?
How your startup should be using Google AdWords
What Type of Google AdWords Campaign Is Best for You?
4. Social Media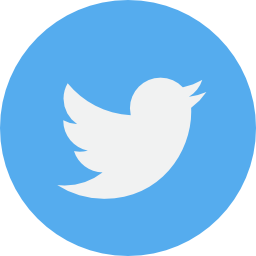 As we just touched upon, Social Media can be either 'Organic' or 'Paid'
Organic Social Media usually refers to Social Media Management and involves content creation, strategy and acting as another branch of a business' customer service department.
Whereas Paid Social Media refers to a PPC advertising model where you can promote Tweets, Facebook & Instagram posts and much more.
Which you opt for depends on your desired outcomes. Do you want to push competitions and sales or are you trying to communicate with your potential customers?
Social Media for Startups Resources:
Creating a Social Media Strategy for your Startup
Which social media platform is right for my startup?
7 Essential Social Media Tips for Startups
5. Content Marketing

Content Marketing is one of the fastest growing marketing methods and what's better is that anyone can execute this technique, with the right knowledge and skills.
Content Marketing is the act of creating share-worthy, link-worthy, interesting, educational, humorous or useful content that your audience will enjoy.
Whether it's to drive traffic, improve SEO or to boost your Facebook following, there's a number of benefits to this method.
There must be a catch right? Well first you need to understand what your audience want…
Content Marketing for Startups Resources:
Why Every Startup Needs a Content Marketing Plan and Strategy
Ultimate Guide To Developing a Content Plan
4 Startups With Amazing Content Marketing Strategy
6. Email Marketing

If you want to hit a huge number of your audience in one go then Email Marketing can be a powerful tool.
Compiling a list of emails of potential customers can be tricky but once you've done it then compelling Email Marketing campaigns work a treat.
It allows you to land offers, news, competitions, event details and more in a lead's inbox and this can be much more powerful than other broader marketing
However, as with all marketing, there are best practices and etiquette that needs to be followed or you could end up doing more harm than good to your brand!
Email Marketing for Startups Resources:
Email marketing tips for your startup
The Lean Startup Guide to Email Marketing
The 7 Golden Rules of Email Marketing for Startups
7. Networking & Events

Attending Networking Events can be a great way to market your startup whilst simultaneously learning more about your industry.
There are a number of free and paid meet-up events across the country for startups focused on different industries and topics.
These tend to attract local businesses so can be a great way for you to make some important connections.
Make sure you don't forget your business card!
Networking & Events for Startups Resources:
Five Networking Tips for Startups
The best marketing and business conferences in the UK 2018 (Reviews and Ratings)
Here's What You Should Do to Make Networking Events Worthwhile
8. PR & Press Releases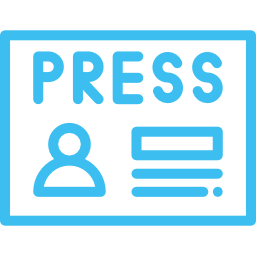 Public Relations (PR) can be an incredibly powerful way to get your startup noticed, and it doesn't have to be costly.
Getting featured in newspapers and online publications may seem like a tough ask, but think outside the box about what makes your business unique and a journalist may just fancy writing a story about you.
PR & Press Releases for Startups Resources:
Eye-catching PR for your small business needn't be costly
Why Most Startups Don't 'Get' Press
A Beginner's Guide To Public Relations For Tech Startups
9. Branding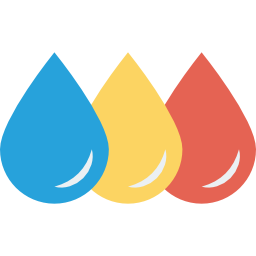 Choosing your companies branding is often one of the first jobs a startup owner will do.
It's also what customers will first see when they visit your website, store or read promotional material about you so it needs to makes a lasting impression.
Like with a lot of things today, it can be done on the cheap but are you prepared to risk your brands image to save a few pounds?
Good branding encapsulates your business and it's values whilst simultaneously making you look professional and increasing trust in your customers
Branding for Startups Resources:
The Secrets To Branding Your Small Business or Startup: What You Can Learn From The World's Best Brands
Why Most Startups Get Branding Wrong (and How to Fix It)
8 components of branding your startup
10. Web Design & UX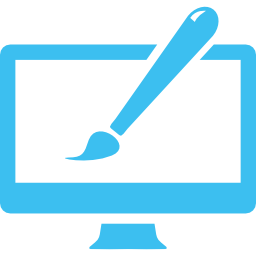 If a website visitor has a bad experience on your website then, more times than not, they will leave and visit a competitor's site.
Whether it's a poorly laid out categories section, an inability to filter products or (the worst crime of them all!) a slow site, then customers will be put off.
We live in an impatient age where users demand only the best, quickest websites.
Make sure you invest in a beautiful, easily navigable site or those PPC ads your spending money on to drive traffic to your site will be a waste!
Web Design & UX for Startups Resources:
How to Increase Sales Through your Website
Does a startup need UI/UX design before it reaches product/market fit?
20 Hard-Hitting Startup Websites That Get Visitors To Take Action
11. Offline Marketing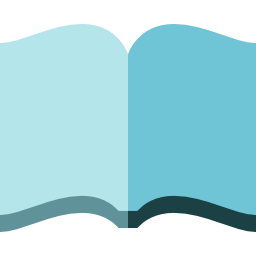 Now, we know we're boiling down a lot of different marketing methods into one section here and offline marketing could probably have it's own guide!
But modern startup companies realise that there best way of competing today is online rather than TV, Print, Radio or other media where you're competing against big brands.
"Offline Marketing is still important to startup companies in 2018, for sure. Building an online site is easy, but building a business takes a lot more than that, and you have to be wherever your customers are when they are ready to learn about your product." – Hesson, Arcadier.com
However, there is still a number of ways you can market offline without a budget.
The resources below explore some creative ideas as well as some mandatory marketing methods that work for every business:
Offline Marketing for Startups Resources:
Effective Offline Marketing Ideas for Startups
5 Ways That Offline Marketing Is Still Critical For Startups
Why Startups That Don't Do Offline Marketing Fail
12. Telemarketing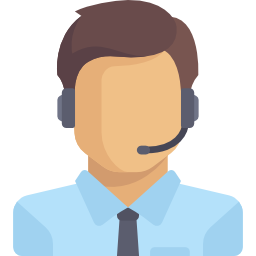 Telemarketing (or Cold Calling) has a bit of a bad reputation.
Mention it and people instantly think of pushy sales people from a foreign call centre spamming you with calls all day and night.
We'd never recommend doing that, but as with all marketing, it's about finding a happy medium.
Some of the biggest companies in the world started out with cold calling and below they explain how, when done well, it's extremely effective…
Telemarketing for Startups Resources:
Social selling or cold calling? Why tech startups should do both
From cold call to $17 billion startup: How Uber got started with sales calls!
Cold Calling Tips & Techniques for Startups
13. Guerrilla Marketing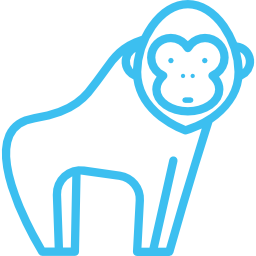 No, this has nothing to do with getting gorillas to do marketing for you, we're sorry!
Guerilla Marketing actually refers to an advertisement strategy done in an unconventional way with little to no budget.
It involves creative, often disruptive, techniques that grab the imagination of the public in a more personal and memorable level.
But before you go out spray painting your company logo around your village, take a look at some of the do's and don'ts below:
Guerilla Marketing for Startups Resources:
Guerrilla Marketing for Startups
18 Of The Most Memorable Guerrilla Marketing Campaigns
Guerrilla Marketing Tactics to Help Put Your Startup on the Map
14. Contests

Need to grow that Social Media following quickly?
Want to grow your email list for future marketing?
Competitions, Giveaways and Viral Contests are the answer.
There's a number of terms and conditions you need to adhere to make the competitions legitimate and these offer from site to site, so make sure you read up…
Contests for Startups Resources:
Why Facebook Contests Can Help You Grow Your Startup
3 Social Media Contests for App Startups
How to Grow Your Business With Giveaways and Viral Contests
15. Referrals

With the variety of marketing strategies available out there, it might come as a bit of a surprise that one of the most relied upon is still the good old fashioned referral.
A referral is when a previous or current customer or some connection that you have recommends your service to someone else.
"Referrals are crucial for a startup business. Getting more referrals not only keeps you in business during the early stages of your startup, they help you build a better product that suits the needs of the market. Making sales solves a lot of problems." – Ralph Jean-Paul, Managing Editor @ startupmindset.com
They have a much higher chance of becoming a paid customer if they've been told how great your service or products are by a trusted pal rather than your own adverts.
So how can you get more referrals?
Referrals for Startups Resources:
6 Ways to Get More Referrals for Your Startup Business
How to Create a Great Referral Program for Your Startup
16. Upselling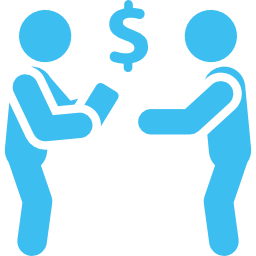 Ever worked in a restaurant or café growing up?
The one message that your boss would of drilled into you is that when someone orders their food, always offer them something extra to go with it.
This is known as upselling and it's very powerful as there no one more likely to purchase from you than someone who already has.
Whether you're upselling nuts or olives as a starter in your job as a waiter or a pair of shades to go with that new summer t-shirt a customer has just ordered on your startup fashion site, the principle remains the same.
Upselling for Startups Resources:
How to be an upselling master and impact your revenue
17. Niche Influencers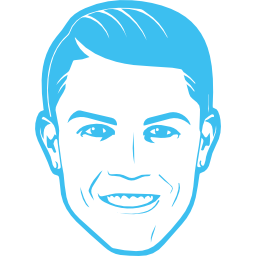 Identifying and utilising niche influencers in your industry can help spread the message of your brand to a targeted audience and boost your visibility.
Whilst many influencers require payment or something in exchange for access to their audience, this can often be worth it if they're your ideal customers.
It's essentially the same idea as big brands such as Nike hiring elite sports stars such as Cristiano Ronaldo to talk about how amazing their latest football boots are.
However, we're simply focusing in on a much more niche influencer who requires a free pair of jeans rather than millions of pounds.
Niche Influencers for Startups Resources:
Is Influencer Marketing Right for your Startup?
Why Influencer Marketing is the Next Big Digital Growth Strategy
5 Influencer Marketing Strategies For Startups With No Budget
18. User Generated Content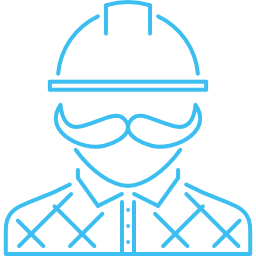 Why create your own content when you can get your audience to do it?
One of the big time saps for startup owners trying to market themselves is creating engaging content for their customers.
User Generated Content (UGC) is the term used to describe any form of content such as videos, blog posts, images, audio and other forms of media that was created by consumers themselves.
Why not get your audience to create the best advert possible for your new product and use the winner's as the official ad with the them receiving a prize in return?
User Generated Content for Startups Resources:
4 Startups that Know the Power of User-Generated Content
How User Generated Content Can Grow Your Brand
User-generated content for startups
19. Online Communities
Where better to converse with customers than on forums and online communities?
Discover what they like or dislike about your product and get honest feedback about your services.
Forums are also great places to post links to your websites and answer any questions people may have about your industry, positioning yourself as a thought leader.
However, online communities are notoriously wary of anyone who seems overly self promotional so make sure you follow the etiquette and refrain from spamming message boards with adverts.
Online Communities for Startups Resources:
8 Do's and Don'ts for Marketing on Online Forums and Message Boards
6 Ways Online Communities Boost Business
—
Did we miss out a crucial Marketing method?
Is there an Advertising strategy not featured that you'd swear by?
If so, please let us know and we will include it in the post!