Startup's and small business owners have a lot on their plate when they're just starting out.
There's a whole host of expenses to shell out for before they even begin to consider their own marketing.
Search Engine Optimisation (SEO) can be an incredibly powerful tool for Startups when executed correctly.
However, there are a number of pitfalls to watch out for and ways that you could end up paying for a bunch of services that end up having no effect on your business or sales at all.
Whether intentional or not, some agencies will not deliver the results that their client is looking for.
This could be down to incapabilities on their side but a lot of the time it can due to the agency themselves not understanding exactly what they have signed up for.
For that reason, in this article we have highlighted 11 things to consider when hiring an SEO or Digital Marketing agency for your startup.
Tick all of the boxes below and you will have yourself a top quality agency that works in tandem with your business and helps you achieve your business goals.
How to hire an SEO
*But before all that, check out this video from Google themselves!*
1. Educate yourself on SEO
Before you start quizzing an agency on their credentials and asking them for examples of awesome results they have achieved, you will need to know what they are talking about.
You can quickly brush up on the SEO basics by reading handy online SEO 101 articles.
Scout the web for video tutorials, forum questions and Twitter chatter and before you know it you'll have a relatively decent understanding.
Whilst a lot of SEO complexities that an agency talks about may still go over your head, this at least gives you a head start when setting out KPI's later on.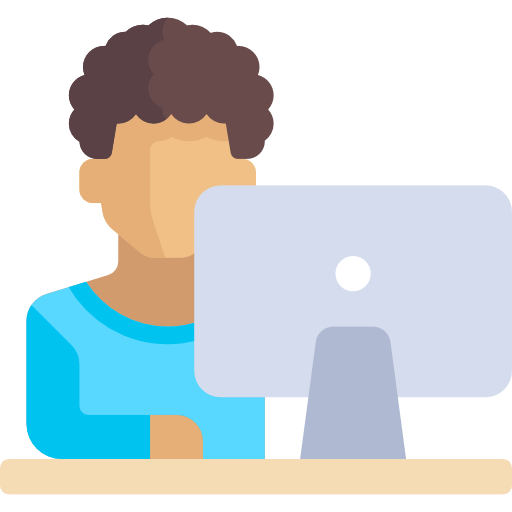 2. Google your Potential SEO Agency
What better way to see how good an SEO agency is at doing the services that they offer than checking out how well they rank in Google?
Try a few keyword phrases and variations to see where they rank.
E.g. If you're looking for a local SEO Agency in Loughborough, simply search for 'SEO Agency Loughborough' and see where they are.
However, don't hold it against them if they don't rank for said terms as they may be a new agency and ranking for SEO is probably the most competitive term there is!
3. Check out your Potential SEO Agency's Website & Social Media Channels
An SEO Agency's website is their shopfront.
Is the website up to date, well designed, easy to navigate with regular blog posts added?
Although this doesn't necessarily correlate with how they will work with yourself, it's not a great impression if the agency you are hiring to provide you with creative content has a barren blog.
It's the same with their social accounts, can you trust them to run a Facebook campaign if they haven't posted themselves since 2015?

4. Check if they have a Google Partner Status?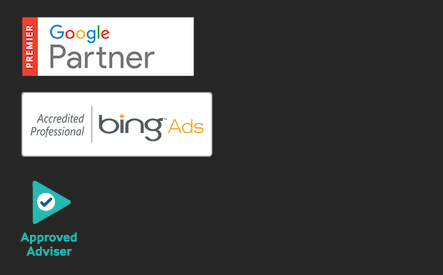 To qualify to be a Google Partner agency you need to have a certain number of employees that have passed their Google online exams.
A Google Partner status means that the agency you're dealing with has a strong level of knowledge in SEO, PPC & Digital Marketing in general.
An Agency will tend to display this at the bottom of their website as a badge of honour so keep an eye out for these.
There are also similar badges for Bing Ads, RAR Awards and more.
5. Find out if they specialise in your niche and fit your industry?
Whether it's by location, size, industry or services, SEO agencies often specialise in certain areas.
Make sure that the agency you go with has experience and expertise in dealing with yours and the knowledge of what you do as this instantly puts them months ahead of others.
If you're a startup, for example, then there is some great SEO Agencies' for Startups that will be much better qualified to deal with your small business than a bigger agency who only deal with companies that have huge marketing budgets.
Choose what's right for you.
6. Understand Budgets & Pricing
Like with most online services, there is no fixed fee that you should expect from an SEO Agency but there has been research done into the subject to give you a rough estimate.
In the UK, the average monthly cost is around £300 upwards and anything below is considered "cheap".
It also depends hugely on what you want from your SEO and what business goals you have.
Top level, content-lead SEO contracts can be much more expensive but tend to deliver better results whereas cheaper and quicker packages won't deliver the same, naturally.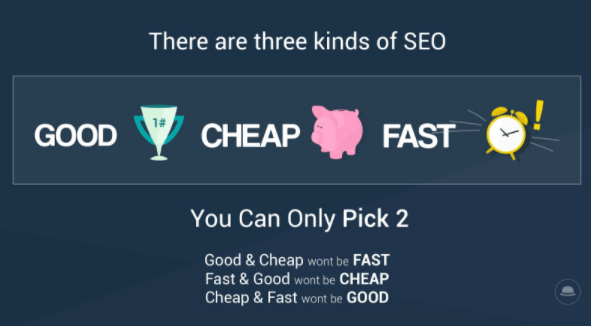 7. Examine your Goals and KPIs
If you take one thing away from this article then let it be this.
Understanding your own business goals and Key Performance Indicators (KPI's) is crucial to selecting the right SEO agency.
SEO can help improve: keyword rankings, website traffic, online sales, form submissions, brand visibility & more.
Which ones are important to you and your business?
Judge your agencies' performance by these factors and make it clear to them that you'll be doing so.
8. Checkout their Case Studies & Client Reviews
The majority of SEO agencies will have a Case Study section of their website where they display their successes and exactly how they did it.
If they don't, what are they hiding?
Make sure they are helping clients improve what you would like to improve with your business.
If they've helped someone boost organic traffic by 50% year-on-year but there's no mention of sales and that's your most important KPI, then should you be working with them?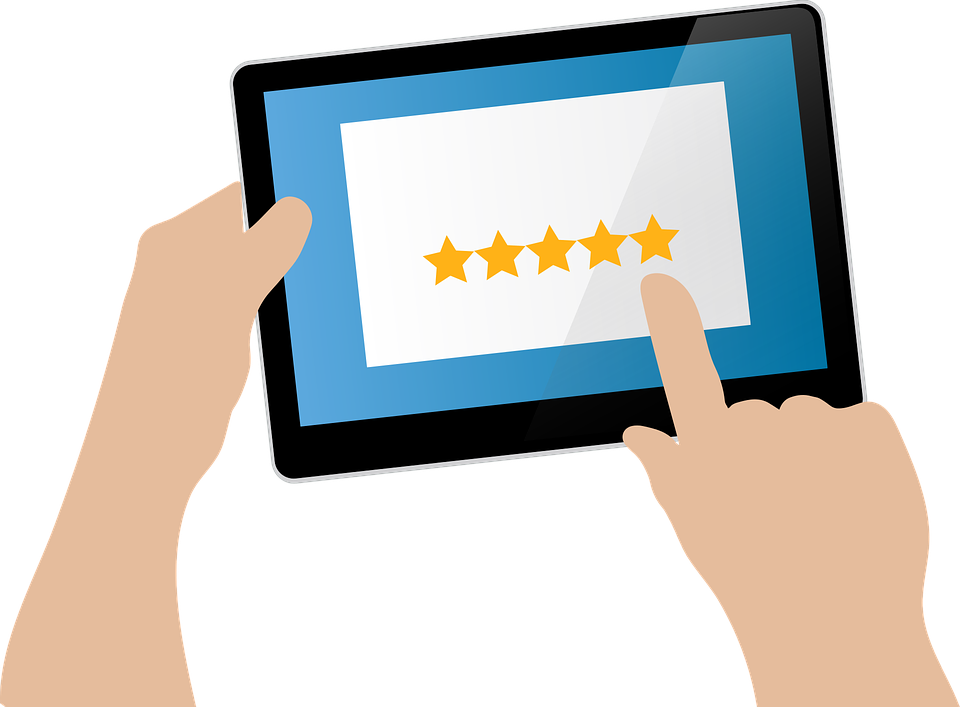 9. Ask for a free Proposal & Audit
This is a great test, not only of their knowledge and expertise, but also their commitment to you.
If the proposal is thin and they refuse to give you even the smallest SEO audit for free, are they really interested in you and your work?
On the other hand, if the proposal looks tailored to your business you can tell straight away that they have done their research.
Check the audit to make sure they have highlighted enough issues and what work they have stated they will carry out.
10. Reports and Communication
Ensure that your potential SEO agency commits to regular reports and ongoing communication.
A good communication schedule looks something like the following:
First 1-3 months (Whilst initial work is carried out and agency learns about your business)
Daily emails
Weekly phone calls
Monthly meetings
Monthly reports
After 3+ months (once a rhythm has been set and initial issues corrected)
Weekly emails
Bi-weekly phone calls
Monthly reports
Quarterly meetings
Of course this is all adjustable and based on personal preference but remember, many agencies will bill you for this time.11. Utilise Established Relationships & Referrals

A recent study has found that, whilst 43 percent of businesses who hire an SEO agency stated that company attributes factored into their decision, 45 percent of choices were based on established relationships.

So whilst, thought leadership, knowledge, staff experience, reporting, transparency, customer service and everything else mentioned above was important, most businesses still go with referrals.

What's more important to you?

After you've done your due diligence you'll have a much clearer picture of which agency is for you or at least what type of agency you want to work with.

For more Digital Marketing help for Startups check out our blog