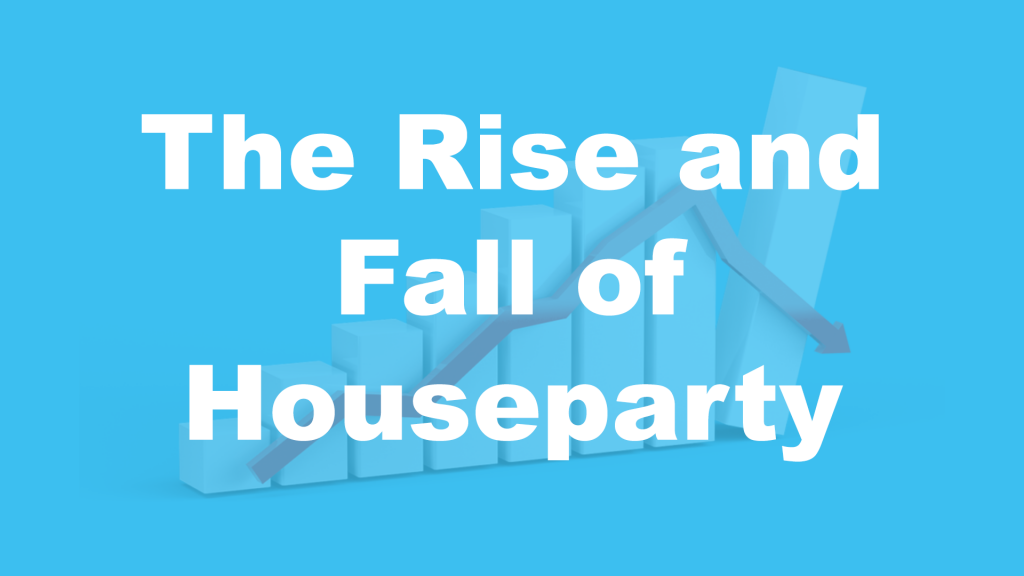 The Rise and Fall of Houseparty
Over the years, technology has grown leaps and bounds. It's never been easier to connect with your friends and families during this uncertainty. Skype and Facetime are still popular, however social media is still growing providing new apps specifically designed for video chatting. Leading the way is 'Houseparty', a social media platform to connect anyone to their friends.
What is Houseparty?
Unlike its rivals, Houseparty has taken video chatting to a whole new level. Allowing users to simultaneously chat to up to 8 separate friends. Although this might sound chaotic, the app offers a party-like feel by using a split-screen feature, it divides the party into separate real-time boxes. 
When released the app promised excellent security features and allows you to choose who you want to talk to, accepting friend requests and user details. Ideal for their target market of teenagers whilst offering reassurance for parents. 
The Success of Houseparty
Whilst the whole world is on lockdown communicating digitally has never been more popular. Teenagers can no longer go out and meet their friends so they are finding their way to communicate with their friends using the technology in their hands. 
With the advantage of receiving notifications when your friends are online and available to talk. You can choose to enter the conversation when you want or stay out of it completely. It also allows users to play games with their friends enabling them to have more interaction than other online video chat software. 
With branded endorsements from Ellen DeGeneres and partnerships with mobile game Head's Up, Houseparty has grown in success since it's launch in 2019.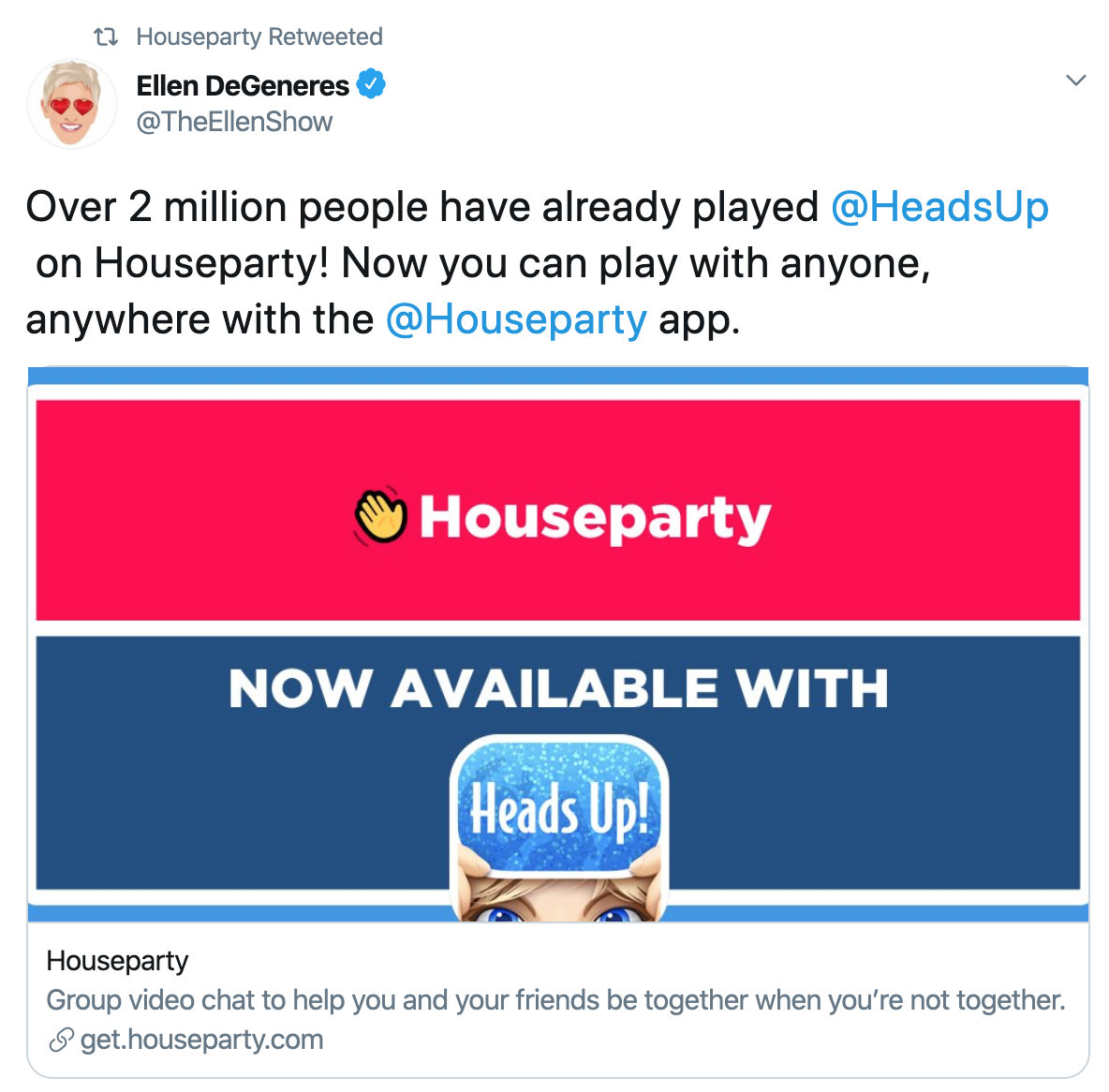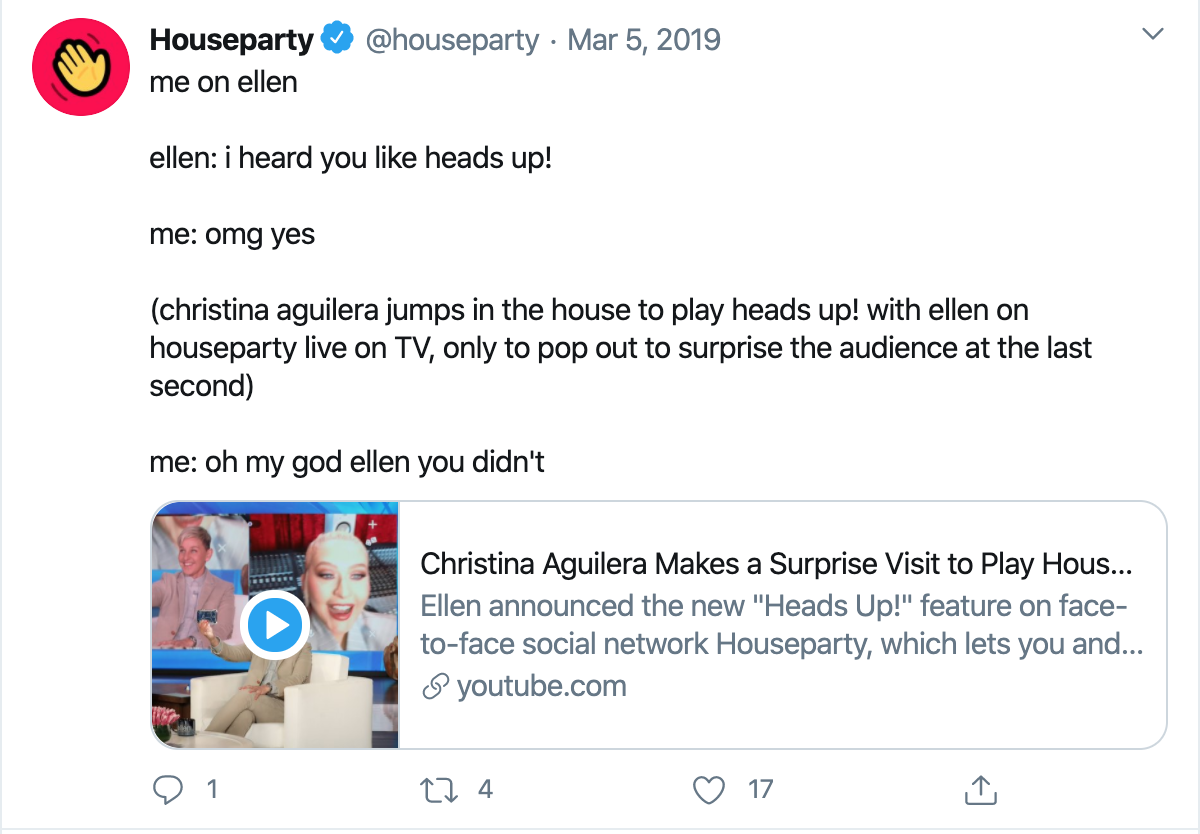 Covid-19 has increased the number of downloads as countries around the world have placed their residents into lockdown so this has become a popular way of people connecting with each other. Google saw a spike around searches at the beginning of March when lockdowns started to take effect.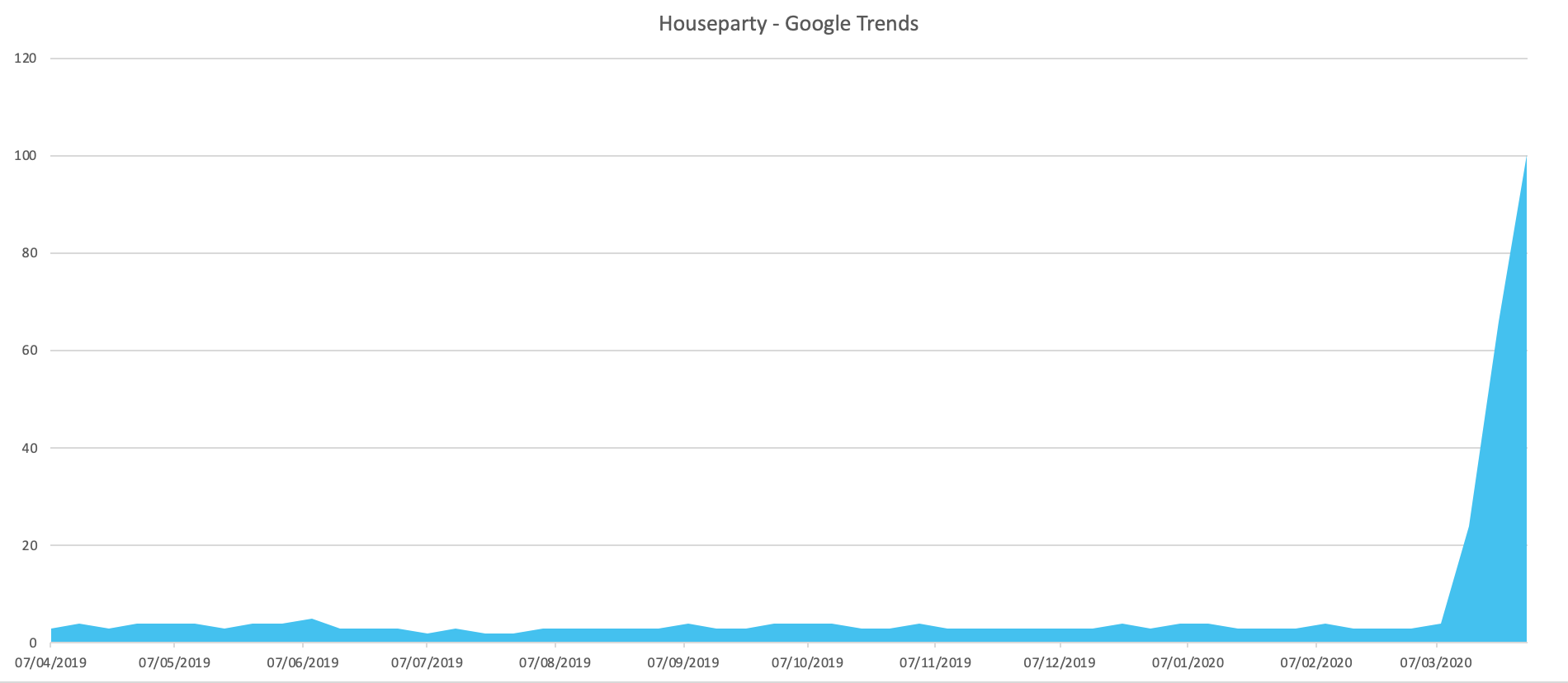 What Went Wrong?
With millions of users worldwide, keeping users' identities and credentials safe should have been a high priority but only recently the app has come under scrutiny and rumours of a potential hack. The app has become a viral hit since countries have put residents on a lockdown which includes social distancing and self-isolation, but just recently terrified users are deleting their profiles and the app itself since receiving word of a potential intrusion. 
Large numbers of Twitter users are reporting that they've had their Spotify, PayPal and bank accounts hacked into since downloading the app.
Epic Games, who created Houseparty, have recently issued a $1 million (£766,000) bounty for the first person who can provide proof of the hack. Epic Games produce many well-known games including Borderlands, Red Dead Redemption and Assassin's Creed so this is unwanted publicity for them.
Did They Get Hacked?
Although Houseparty users are claiming the hack is real there could be many different reasons which have no connection with the app. 
Cybercrime is on the rise especially as hackers are preying on confusion and interest in the coronavirus crisis. It could be possible that the Houseparty users have simply been caught out by another scam. 
Social media may also play a role in the mass hysteria here as well.
Hi friends. I was told house party app isn't trustworthy, my friends mate was hacked so prob best to delete! Just wanted to let ya know!

— Olivia Bowen (@OliviaDBuck) March 30, 2020
Just deleted the House Party app because phones seem to be getting hacked. WHY do ppl have to ruin our fun?????? pic.twitter.com/4uH1pvmUx6

— Lucy Fallon (@lufallon) March 30, 2020
Many users are stating that friends of friends have been hacked which is usually a telltale sign of a hoax. This also helps the topic trend on Twitter which grabs more attention and eventually grabs the attention of the designers. The more people talk the more realistic the hack looks.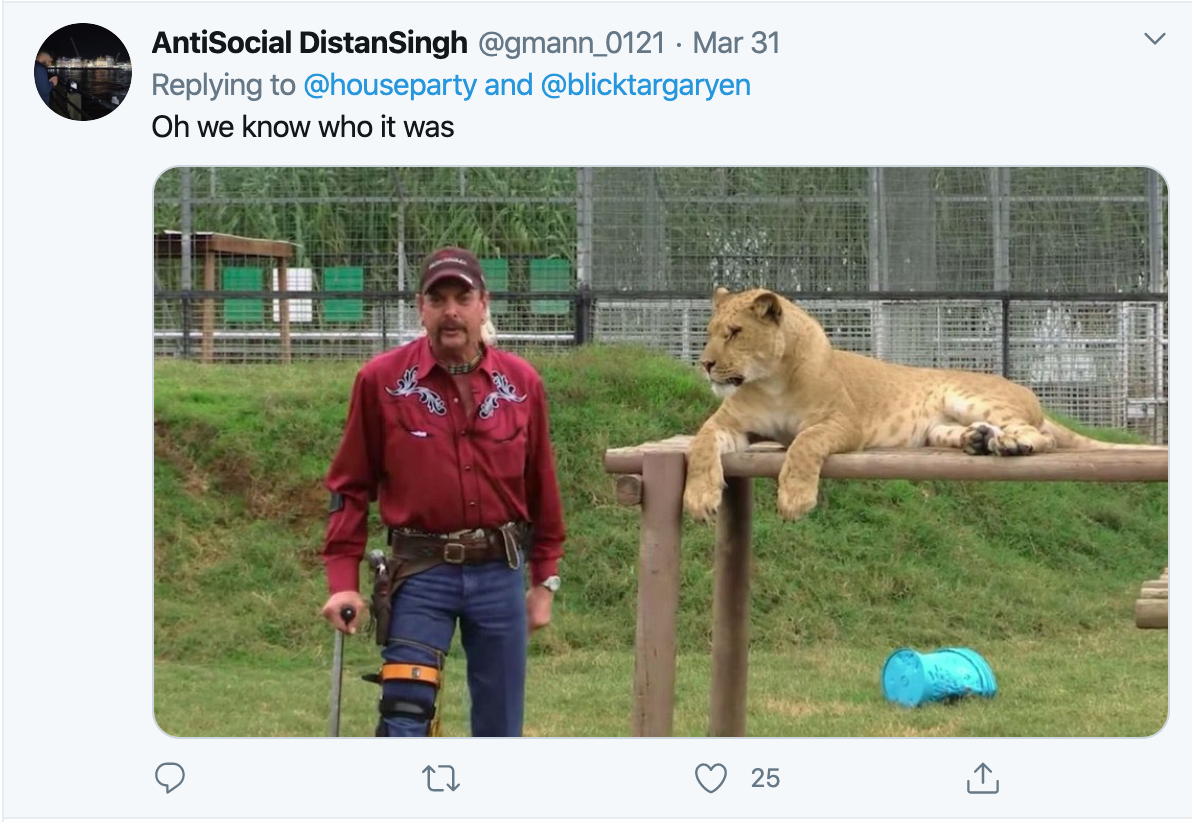 So should you delete the app?
Some users are now rushing to delete the app but it could be something as simple as changing to a stronger password and making sure you haven't used the email you registered in connection with your other accounts. 
It's important to remember that there has been a rise in the number of cybercrime activities directly linked to the increased traffic on social media platforms now that everyone is currently in isolation. 
It's always important to stay safe online no matter what app you're using. If you think one of your apps is in danger of being hacked then it might be time to change your password.