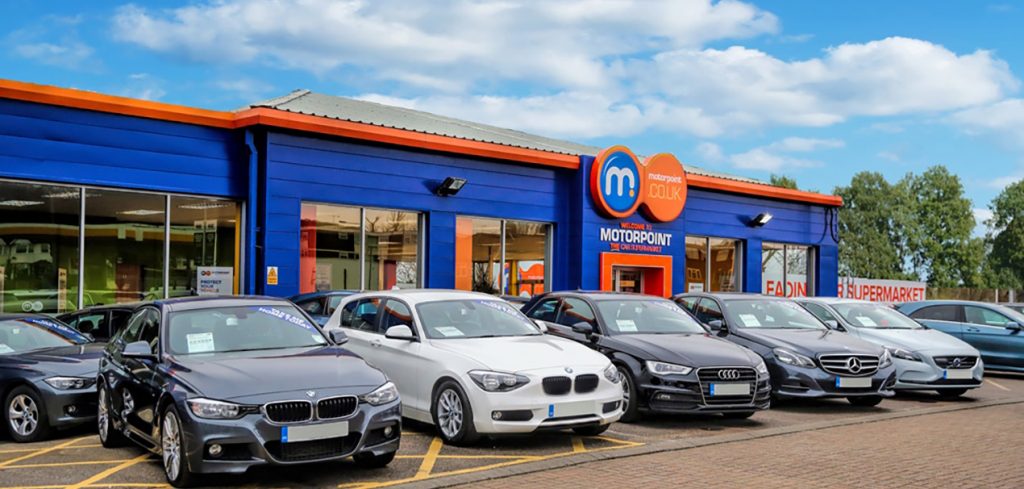 Paid Media Case Study – Motorpoint
Motorpoint is one of the UK's leading independent car supermarkets. They typically stock over 5,000 nearly new cars, spanning over 30 trusted manufacturers. Motorpoint has fantastic coverage across the UK, championing 13 dealerships from Glasgow to Chingford.
When we partnered up with their marketing team, we reviewed the account and worked together to determine what improvements and opportunities were available to move the account forward.
Objectives
> Reduce brand search spend
> Reduce CPC
> Improve tracking
> Increase footfall
> Improve location targeting
> Localised branch strategies
> Be more stock focused
At the start of 2019, Motorpoint came to Limelight with various objectives to improve their paid media activity. 
One of the main issues that we noticed with the account was that a large percentage of the campaigns were targeting a UK wide audience. This was causing inconsistency with spend allocation and some dealership locations were either getting too much or too little of a share of the overall budget. This also meant that there was money being spent in areas located far away from any dealership. Our work started by reducing all national activity and creating a set of campaigns for every branch and allocating a more even split of the budget.
Brand Search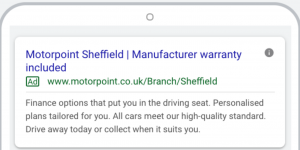 After analysing the position of Motorpoint's brand search, we identified a few areas for concern in which we found some opportunities to improve the campaign performance:
Budgets were too high.

Campaigns were missing ad extensions.

Ad copy relevance was poor.

Location targeting needed to be refocused.

Manual bidding to be switched to automated bidding.
Results: (2018 Vs. 2019)
> Spend dropped by 79% YoY
> CPC dropped 86% YoY
> Clicks were down 6%
> Cost per Store Visits dropped by 81% YoY
> Cost per Phone Call dropped by 73% YoY 
> Cost per Enquiry Form dropped by 90% YoY

Generic Search
We swapped out the national approach to become more tactical with our strategy by localisation and narrowing our focus into the areas surrounding the dealerships. The account became pretty complex after this, multiplying our campaign count by thirteen. However, this allowed us to improve the Paid Search process in the following ways:
> Greater control over dealership budgets
> Increased inventory focus efficiencies
> Branch level strategies
> Branch level reporting
> Branch level footfall data
Expanded Text Ads

This is the standard Ad format recommended for Search. It utilises 3 x Headlines and 2 x  Descriptions. Google recommends 2 x variations of this Ad Type to be included in every Ad Group.
Responsive Search Ads
Google recommends having at least one Responsive Search Ad in every ad group. We've worked hard to ensure we have these live across the account. You can add up to 15 headlines and 4 descriptions. The Ad will automatically show different combinations and optimize to show what works the best.
Gallery Ads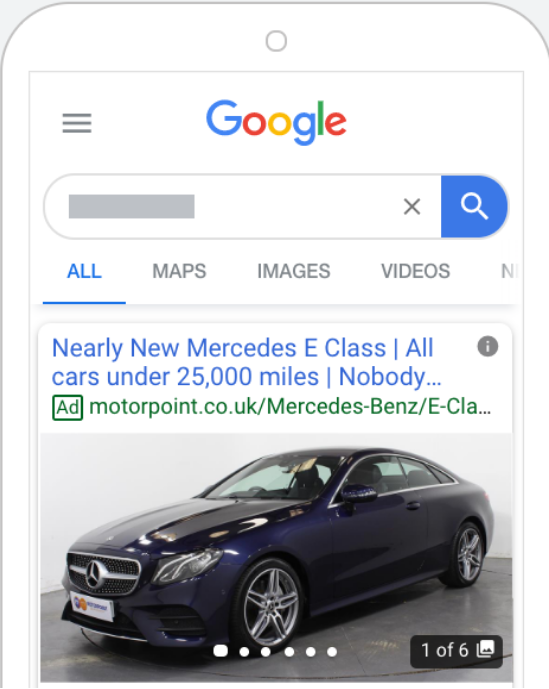 We were lucky enough to be granted early access to this new Ad Type. The Gallery Ad allows up to 6 images and slots in below a normal text ad. We've seen some really strong Click-Through-Rate & low Cost-Per-Clicks from these ads.
Results: (2018 Vs 2019)
CPC increased by 22% YoY

Store Visits increased  by 32% YoY

Calls were up by 9% YoY

Contact form enquiries up 204% YoY
Display & Remarketing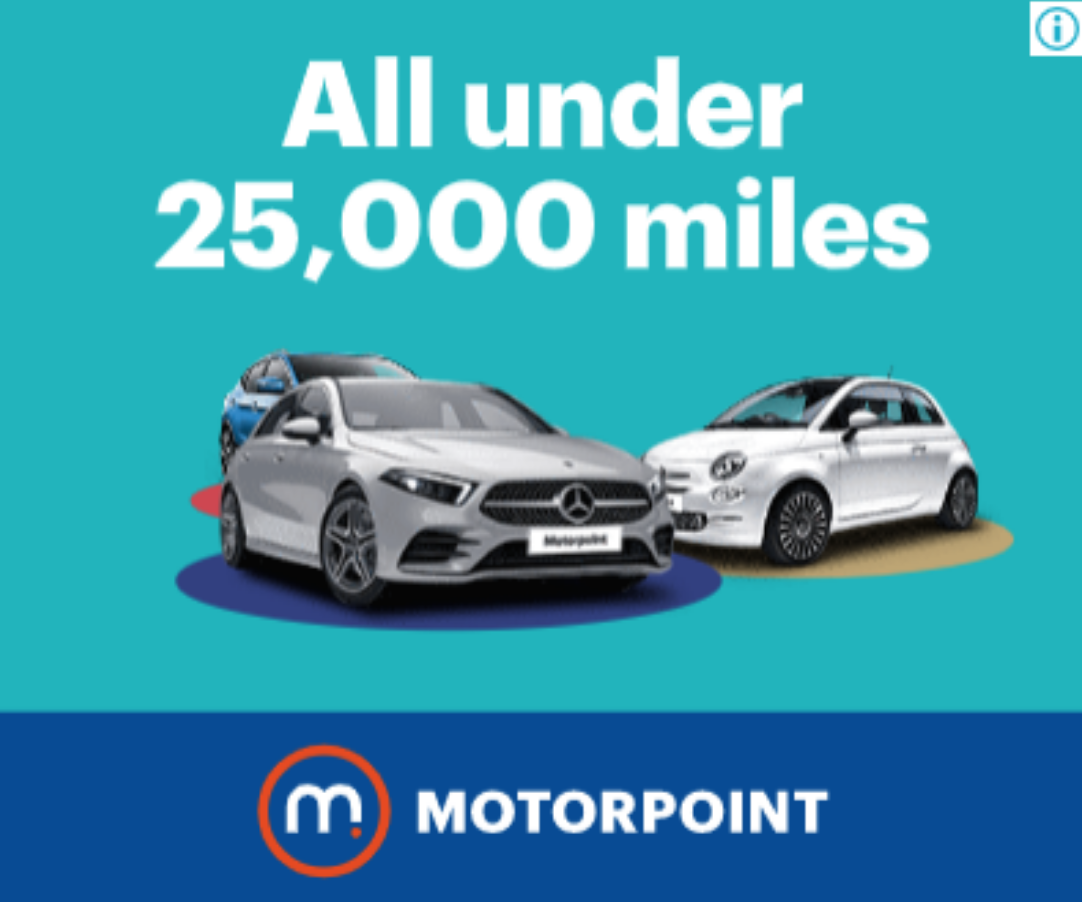 After reviewing the Display activity that was in place, we identified the following areas of opportunity in order to improve the account:
New remarketing lists to be created and applied to campaigns.

Utilise Google's Automotive In Market Audience lists and apply to campaigns.

Smart campaigns to be rolled out.

Location targeting to be refocused.

Improvement on banners, messaging & localisation.

Manual bidding to be changed over to automated bidding.
Results: (2018 Vs. 2019)
> Spend was reduced by 18% YoY
> CPC dropped by 53% YoY
> Impressions increased by 10% YoY
> Google Ads clicks increased 74% YoY
Store Visits 
Motorpoint is fortunate enough to have the availability of Store Visit data. For companies that have physical stores and are registered on Google My Business, if you link GMB with Google Ads so that we have visibility of what Campaigns, Ad Groups & Keywords are driving footfall. Once an ad is clicked, Google Ads then uses GPS to track a user and report if they visit a dealership. 
The national targeting structure that was being utilised when we took on the account made it difficult to see which branches were getting the Store Visits. By splitting the structure into a set of campaigns for each individual branch, it became clearer to see the Store Visit data at branch level. By doing this, it also allowed us to refocus the targeting to areas within a certain distance of each dealership, which boosted Footfall performance. We saw significant YoY increases from March to September:

Inventory Focus 
With the nature of Motorpoint's business, it's quite important for the paid media to adapt and align with the inventory. Motorpoint sells cars from over 30 manufactures. This means that they often have over 200 models in stock at a given time. We've worked to put a system in place that allocates more budget to the models highest in stock in order to optimize our spend accordingly.
YouTube
From the off, we wanted to introduce a stronger, more comprehensive strategy for Motorpoint's YouTube awareness activity. When we took on the account, they just had one national campaign in play. In the same way that we changed the Search activity, we split this out at branch level and localised the creatives. On the back of this, we saw a huge improvement on the influence YouTube had on Store Visits:
Spend increased by 485% YoY

Cost per view increased by 9% YoY

YouTube Store Visits increased by 4,617% YoY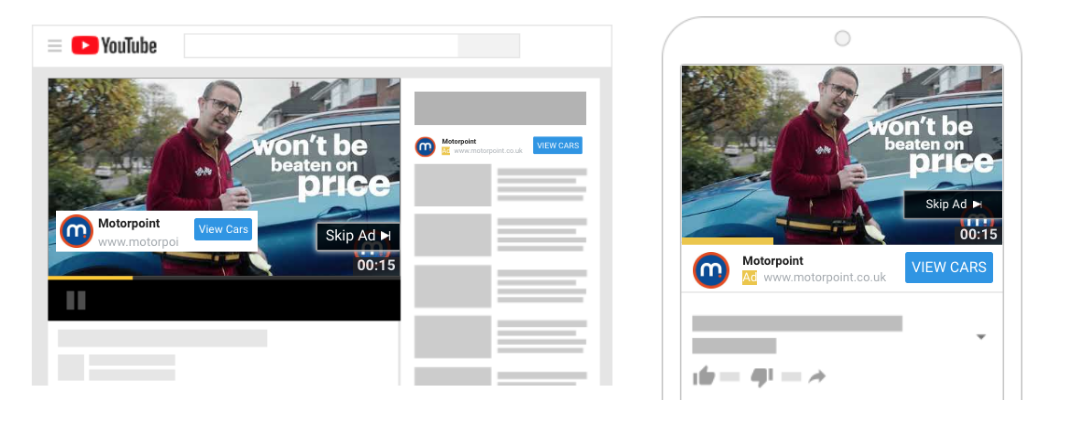 Smart & Local Campaigns 
We were fortunate enough to be granted early access by Google to some new campaign types whilst they were still in beta. It would seem Google is steering businesses towards more automated activity. We've implemented these campaign types for Motorpoint and have seen some great results off the back of this.
Local Campaigns
"Local campaigns are designed to use Google advertising to bring business to your shop front. Local campaigns streamline the process for you, making it easy to promote your shops across Google's largest properties including the Google Search Network, Maps, YouTube and the Google Display Network. Just add a few lines of text, a bid, some assets and the rest is optimised to help your users find you." – Google Ads

Google Ads Smart Campaigns
"When you sign up for a Smart campaign, you'll write an ad that describes your business. You'll also describe your business's product or service and set a budget. Your ad will automatically show to potential customers across Google Search, Google search partners, Google Maps and the Google Display Network.
Your Smart ad can appear when potential customers in your targeted geographic area search for phrases related to your business on Google or Google Maps. Your ad can also appear for people who are outside of your area, but who include terms related to your business as well as your business location in their searches." – Google Ads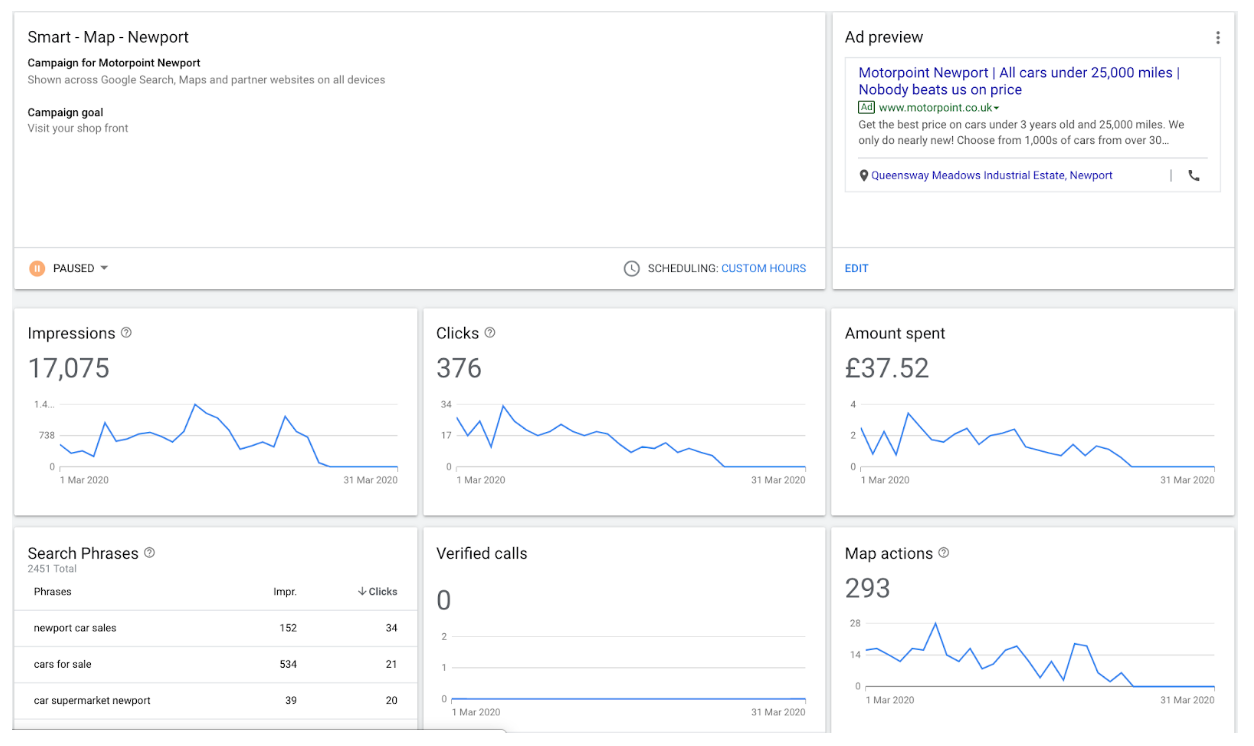 With new competitors coming into the market, offering services like online car buying and home delivery, it's a challenging, yet exciting time for the Automotive industry.
For more information on how we can help you with Paid Search Advertising or any other form of Digital Marketing please get in touch, or whilst you're here, why not read more of our Case Studies?