In our latest presentation at the Santander Small Business Talk in Leicester, we shared our top tips to help small business owners get started with using social media as a powerful tool to market their business online. Take a look at our presentation in full below:
Running a small business can be very time consuming, from the day to day tasks of admin and general running of the business, marketing can often get put on the back burner. In this presentation, we will show you how to be successful on social media and the benefits of a strong social media strategy
As an agency we work with a number of clients who are very time limited and they often see us as an extension of their workforce. Doing everything at once is impossible so we're employed to help.
However, we want to show you some actionable tips you can take away.
Why Use Social Media?
You probably already have an idea of what social media is, are actively interested in learning more about it and perhaps even run your own companies social output. but there may be some benefits that you don't know about….
With everyone telling you that you must get on social media, you can often forget why you're on it.
Brand Awareness (nothing looks worse than a profile whose last tweet is in 2014!)

Engaging with your audience (replying to comments negative or positive – finding mentions – we'll come onto that)

Driving website traffic

Sales (never promise clients this)
In an ideal world social media would directly lead to hundreds of conversions but it's not so simple. There's a lot of steps to consider.
Social Media & The Sales Funnel
Social Media marketing is right at the very top of the sales funnel. Although you may not directly see sales from this, it does contribute. This helps with brand awareness and making potential consumers aware of who you are and what you do.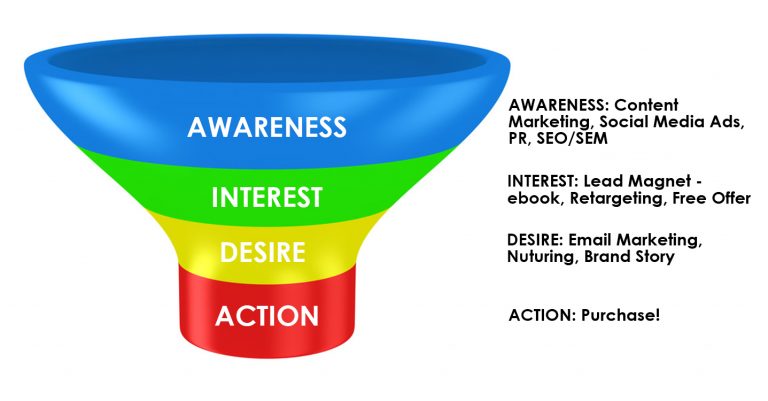 Planning Your Social Media Strategy
Determine what you want to achieve from your social media strategy rather than trying to achieve all the aims. It's a lot easier to focus on one KPI than trying to achieve everything at once. Different advertising methods, campaigns and platforms will work for each KPI. Three good places to start with your social media strategy are:
Determine Key Performance Indicators (KPIs)
Find your brand's voice
Choose the right social media platform
Choosing the Right Social Platform for Your Brand
So, how to choose the right social media platform for you.. It's not always a good use of your time to try and post on every single social platform out there. Instead, look at where your target audience is. For example, if you're selling construction equipment, your key audience is less likely to be on Instagram which is made up of a younger audience interested in visually-pleasing imagery. To help you choose, here are some interesting stats to consider:
25-34 years old is the most common age demographic of Facebook users
Instagram mobile ad revenue is to hit over £5M in 2018
42% of Twitter users access the app every day
44% of LinkedIn users earn more than £65,000 in a year
Finding a Social Media Voice
You may not think this is necessarily important for your small business. However, a user still expects your brand to act and communicate on social media in a way that can be respected and they can perhaps relate to. Two contrasting examples to look at is the social media accounts of 'Paddy Power' and ' Cosmopolitan Magazine'. They both use two different styles of voices to target two very different audiences. You can also use your social media voice to make your brand stand out and take a different angle. Think about why someone might want to follow you.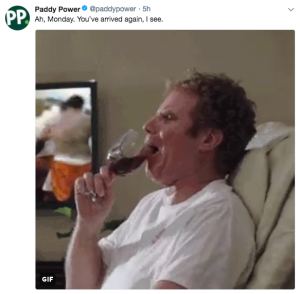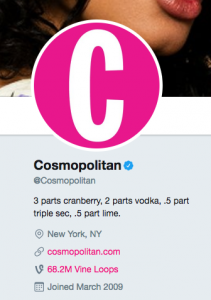 What Not To Do on Social Media
We also want to show you examples of where social media has go wrong for brands so you can avoid doing the same! It's all about finding a happy medium. Not boring. Not too edgy. Here are some things to avoid doing on your social media accounts:
Taking a political stance
Spam (automating the same posts / replies)
Overly self promote
Ignore users
Feed the 'trolls'
Forget to proofread
Buy followers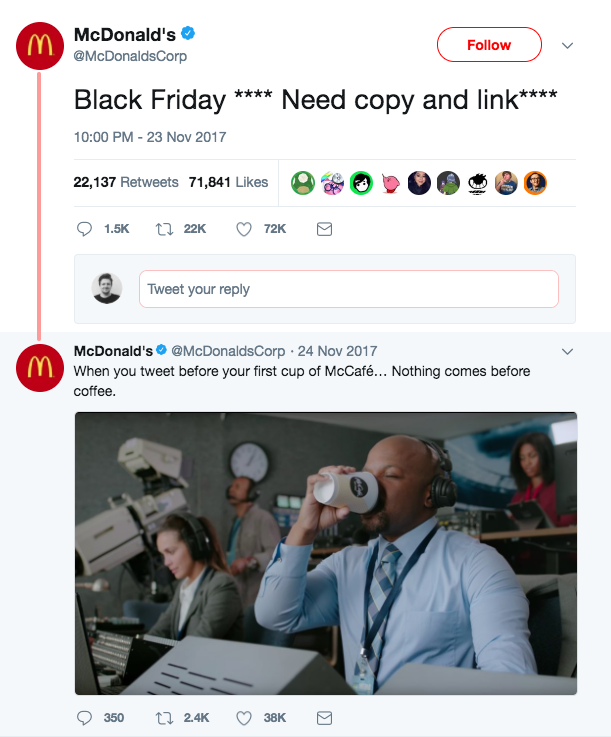 Organic vs. Paid Social Media Marketing
Organic Social Media Marketing Benefits & Techniques
When it comes to Social Media Marketing or Advertising you can split it up into organic & paid. Organic refers to anything done without paying the platform you're advertising on e.g. posting content (aka Social Media Management).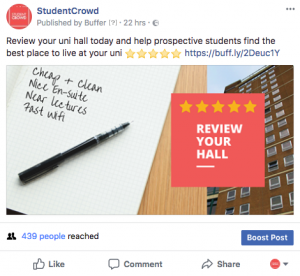 Benefits of organic social media marketing include being able to give your brand a voice, increasing your audience and following (competitions are great for this), driving traffic to your website and supporting your SEO and other marketing efforts. What's more this is all free to do, so why not give your brand a presence on social media?
Paid Social Media Marketing Benefits & Techniques
Paid Social Media Advertising is usually based on the Pay-per-click (PPC) model of advertising famous on platforms such as Google AdWords. When working with a Digital Agency, they will typically charge a management fee and then suggest a budget that will give your ads chance to show.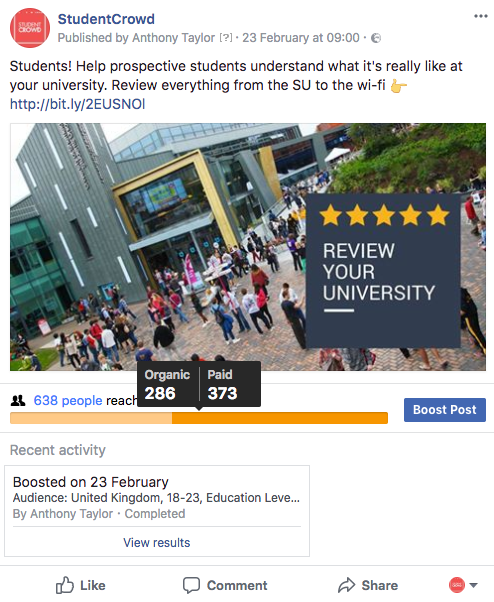 Benefits of paid social media marketing include incredibly precise targeting options (especially Facebook), you can reach a much larger audience than organic means alone and you can easily 'boost' everything else you're doing with a small budget.

Standard paid campaigns are super easy to set up and get started with on Facebook, Twitter and LinkedIn. You can set this up with a small daily budget to start off with and we would recommend paying per click.
Then once you've got started with paid social media advertising, you can get started with some more advance techniques to target to your audience. You can retarget al users who have already visited your website, target a list of customer emails and target users who have visited a specific page on your website (eg. cart abandoners).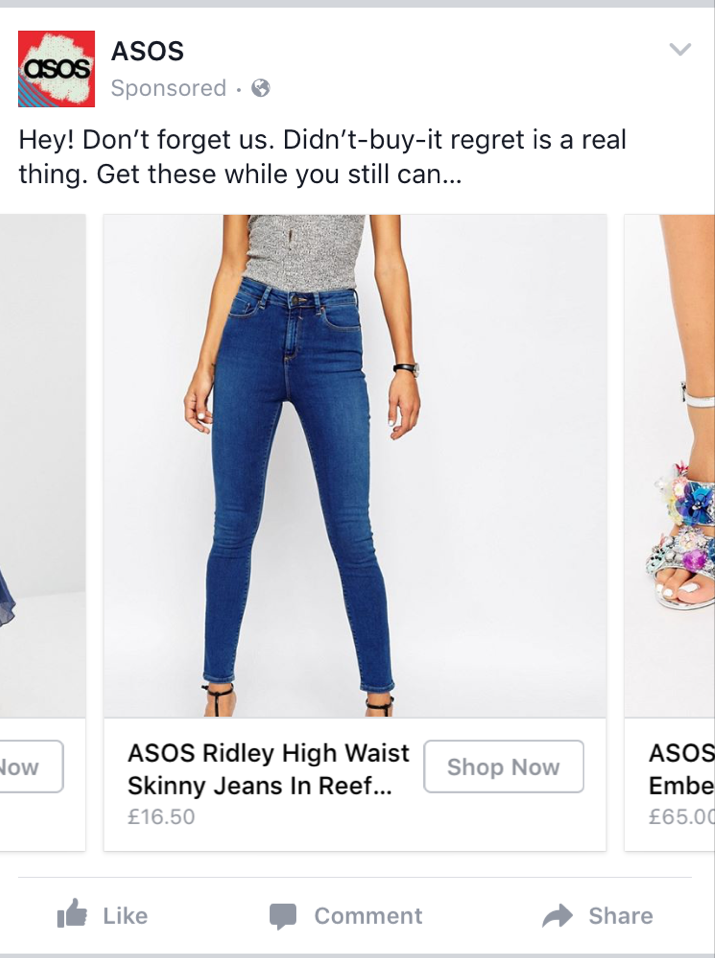 B2B vs. B2C
Different ad types and platforms can be used to target different audiences depending on whether you're a B2B or B2C small business. For instance, Facebook carousel ads which show the user multiple products within the ad is effective for a B2C business. Whereas, LinkedIn informative, simple ads may be more beneficial for businesses of a B2B nature.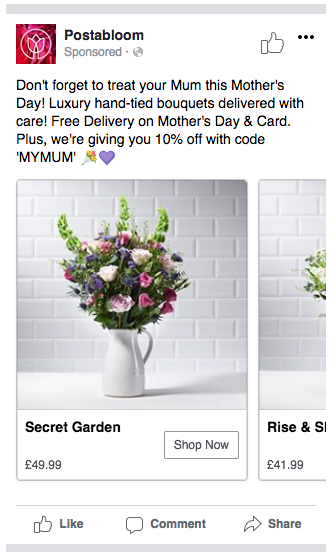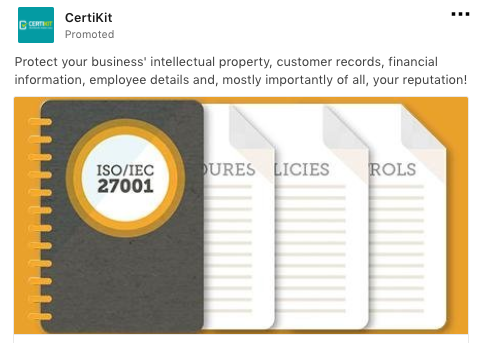 Note that some platforms have different costs per click e.g. Facebook has a much lower CPC than LinkedIn.
Handy Social Media Tools
So what are the best tools to use when posting on social media for your small business? Here are some of our favourite tools we like to use ourselves:
Post Scheduling
Buffer (free for up to 3 social accounts)
Hootsuite
Analysis
Buffer Analytics
tweetdeck.twitter.com
Design
View our Slideshow here – feel free to share it too!
If you would like help or advice on how to manage your business online on social media, get in touch.