Cargiant SEO Case Study – 3 Month Review
See how we achieved unprecedented keyword improvements after the first few months of an SEO project

About the Client
Cargiant, based in White City, London, are the World's Largest Car Dealership with over 35,708 m2 of showroom space. Since opening for business in 1976, over 1 million customers have come from all over London and the surrounding areas to purchase their next car from the award-winning company who are big employers in the local area.

The Challenge
Despite being such a well respected and known company for anyone living in London, at the tail end of 2021, Cargiant's website wasn't performing in search to the levels it should for such a huge brand. Not only did they have minimal visibility for high traffic, nationwide keywords, they even struggled to rank locally for many of the makes and models they stocked and sold much more of than their competitors. This equated to a lot of lost website traffic and potential sales.
The Strategy
Technical SEO Fixes
Canonical Tags

– One of the most common Technical SEO issues we noticed on

Automotive

sites is 'Canonical Tag' errors. This essentially tells Google to ignore valuable landing pages and block them from their search results leading to lost website traffic. Our initial

Technical SEO Audit

unearthed a similar issue affecting the Cargiant website and this was priority number 1 to fix when we took over the account.
Meta Data

– Another large scale issue affecting the site was the lack of unique 'Meta Data' across the whole website. Meta Data refers to the Title Tags, Meta Descriptions and H1 Tags that appear on each page and they are key indicators of the context of a page for Google. In many cases, these were either missing, incorrect or duplicated which gave landing pages much less chance of ranking highly in search engines.
Hidden Landing Page Content

– Despite having content on many of the key brand pages such as 'Used Audi', these were hidden in tabs meaning that Google and other search engines couldn't easily crawl the text and essentially this content was wasted. Each landing page you want to rank in search should have unique, crawlable text so this was broken out of the hidden tab and onto the main landing page. There is also a long ongoing task of writing unique content for model pages with missing content.
On-Site Optimisation
Keyword Research

– As with any SEO project, Keyword Research is a vital starting point before making any sweeping website changes or investing heavily into content strategies. This phase of the project underpins the rest of it but also allows you to assess where you rank currently for many key phrases and is a good benchmark moving forward.

Content Plan

– From that, we created a content plan that covered everything from landing page content and Meta Data to blog posts and Digital PR ideas. This was shared with the client for approval and suggestion

Missing Pages

– This part of the project also revealed to us that the Cargiant site was missing some dedicated pages for key high search volume, relevant keywords such as '

Used Electric Cars London

'. We are currently working with Cargiant to get these produced to a standard to compete in search and capture some of the search traffic that is currently being missed.
Link Building
Disavow File

– When we took over the project, we noticed after running the site through our suite of SEO tools, that they had a particularly poor Domain Rating despite a huge number of backlinks. This is a red flag and, through experience of working on similar SEO projects, hinted at a poor quality backlink profile. To solve this problem we undertook a comprehensive review of all backlinks pointing to the site and submitted a 'Disavow File' to Google to tell them to disassociate Cargiant from any old, spammy or toxic domains.
Link Building

– We have been building links for Cargiant predominantly using the following methods: Unlinked Mentions (brand mentions of Cargiant online where no backlink has been added), Competitor Backlink Analysis (using SEO tools to review competitor link building strategies) Broken Link Building (using said tools to identify and reinstate broken links). There are also numerous other Link Building methods that we'll start in the coming months too.

Digital PR & Content Marketing

– We've been producing relevant blog post content to capture search for more long-tail keywords and drive relevant traffic to the site. This has been supplemented by

Digital PR

campaigns where we've produced content using public and / or unique data, turned this into press releases and infographics and outreached to local and national news sites for coverage.
The Results
The results after the first few months have been astonishing. We always knew that a company and website with such a history and brand awareness as Cargiant had huge potential to dominate on search but the improvements we have seen after the first 3 months of the project are unlike anything we've seen elsewhere. 
We now appear for the majority of localised keywords that we had aimed for e.g. 'used cars london' & 'used bmw london' and have even started showing for broader, national keywords such as 'used jaguar' & 'used ford fiesta'.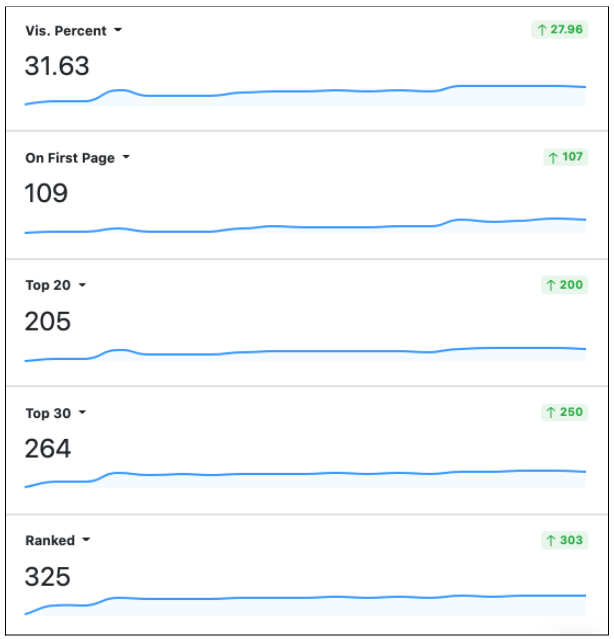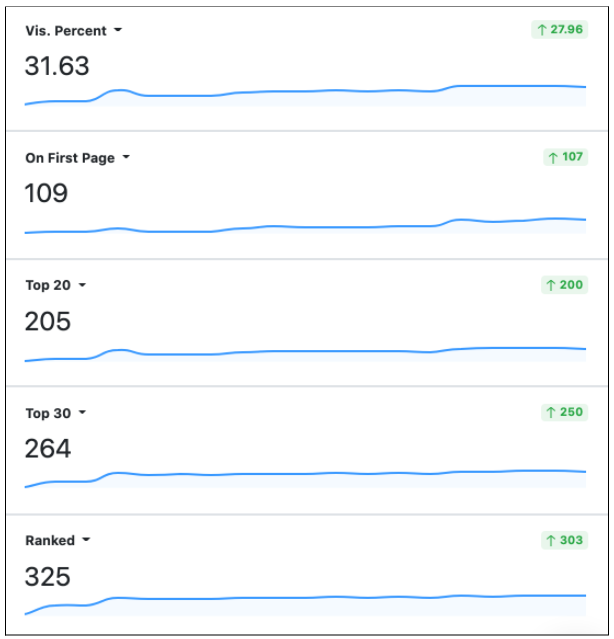 Keyword Visibility has risen by 28% since the project began

The site now appears on the 1st page of Google for 107 keywords that it didn't just 3 months ago

The site now ranks for 303 extra keywords
This is mainly due to the key problems, addressed above, that were affecting the site and effectively holding it back from ranking well in Google. Now that they have been predominantly fixed, the site is finally starting to show it's true potential and gives us a great platform to now kick on with large scale Link Building and Digital PR projects. 
Whilst a lot has been achieved in a small period of time, there's many more first page / place rankings with huge traffic on them which we can be visible for and many more customers looking for their next Used Car which we want to introduce with Cargiant through search.
Stay tuned for another update on the project in 6-12 months time but in the meantime why not check out our other case studies or our Digital Marketing for the Automotive Industry page with more specific details on how we can help your business.