Chatting directly to your potential customers while they are looking at your website is an ever-growing trend.
Being there to answer the queries they have and giving a proactive and friendly portrayal of your business are just some of the reasons to install live chat software on your website but –
WHICH DO I CHOOSE?
These are the VERY best we know in 2020, take a look: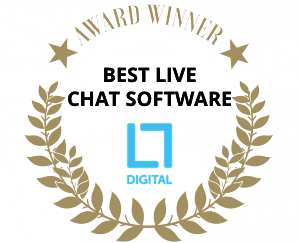 ---
TAGOVE


Tagove is new online communication software that reinvents the relationship between customers and companies.  It aims to re-create face-to-face communication by offering live text chat, voice, and video call, as well as screen-sharing and co-browsing capabilities. Tagove allows businesses to communicate more effectively with their customers and increase sales/conversions, and inevitably, a better customer experience.
Sam Suthar, Head of Marketing says:
"At Tagove, we focus on building a highly scalable product that allows you to talk to your online customer. SEO is one of the best things that brings good results for us. Also, email marketing and content marketing bring us quite good results as well.
Facebook: facebook.com/hellotagove
Twitter: twitter.com/tagove_
Website: tagove.com/ 
---
LIVECHAT

LiveChat develops an easy to use yet powerful live chat software that enables online businesses to contact customers on the website. With LiveChat, questions like what is your return policy or how much does shipping cost can be answered promptly, leading to provide excellent customer service and increase in sales. LiveChat serves over 20,000 customers in 150 countries worldwide, including hot startups and large brands like Adobe, Ikea or GoDaddy.
Daniel Zieliński, Partnership Marketing Manager:
"In the age of instant communication, it is important for online businesses, especially those in the e-commerce space, to explore the strategies to stay competitive and provide immediate help to customers. No one has time to wait on hold or send emails back and forth. Therefore, you should make it easy for customers to contact you it the way that is the most comfortable for them, via a live chat option."
Facebook: facebook.com/livechat
Twitter: twitter.com/LiveChat
Website: livechatinc.com
---
 LIVEAGENT

LiveAgent help desk is a multi-channel customer support software that's especially popular with e-commerce businesses at the small and midsize level. LiveAgent includes 175+ help desk features including live chat, voice and social media: Facebook, Twitter.
Michal Kouril, Marketing Specialist says:
"Being able to turn an Angry customer to "I can't wait to shop at your website again" is one of the best job-related feelings of accomplishment. Reach out to your customers, gather reviews and testimonials and use them in your marketing materials as social proof."
Facebook: facebook.com/LiveAgent
Twitter: twitter.com/liveagent
Website: ladesk.com
---
PROPROFS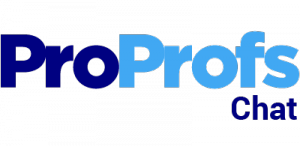 ProProfs Chat is a robust live chat software that offers solutions like real-time visitor monitoring and personalized support experience to industries such as eCommerce, aviation, healthcare, and many others. The software was originally developed by Live2Support in 2003 and was acquired renamed as ProProfs Chat in 2016. This easy-to-use live chat tool allows businesses to provide delightful support to online customers and boost sales efficiently.
Chandan Singh, Vice President, ProProfs says:
"Adding a human touch to customer support is an essential step towards a delightful product experience. Every conversation gives a better idea of your customers' pain points and what do they expect from your brand. Monitoring these interactions not only helps with that but also assists you to improve customer support experience."

Facebook: facebook.com/proprofs
Twitter: twitter.com/proprofs
Website: www.proprofschat.com
---
NETOP

Live Guide Chat from Netop is a highly secure live chat solution that can be tailor-made to fit your needs. It is a fully hosted solution, designed for optimal operator efficiency, with intuitive controls and a customizable interface. The product has great features like data masking, remote assistance, comprehensive reporting and Audio/Video chat and can easily integrate with any third-party software or system. Companies choose Live Guide for our high level of security and our exceptional support and training.
Malene Wessel, Head of Marketing says:
"The right solution can help you improve customer satisfaction, increase efficiency and maximize sales, while protecting your customers' data with certified security. Each company is unique, but we at Live Guide believe in finding the right solution for each one. Sometimes a specific feature is the answer, but it needs to be the right feature. That's why we tailor-make a solution for you."
Facebook: facebook.com/LiveGuideChat
LinkedIn: linkedin.com/showcase/15172889/
Website: liveguidechat.com
---
WHOSON BY PARKERSOFTWARE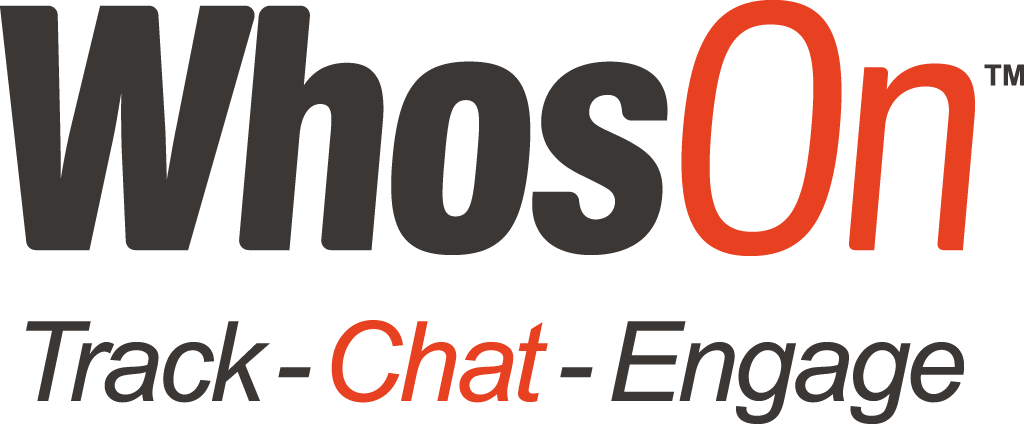 WhosOn is one of the longest standing live chat solutions in existence. With 14 years' experience of delivering a leading solution to enterprise customers, placing security, revenue generation, manager tools and ease of use at the heart of our solution. Not just another company jumping on the chat bandwagon: WhosOn is a front-runner with a time-tested, ever-enriched solution.
Roxanne Abercrombie, Online Content Manager says:
"Live chat is fast becoming the holy grail in customer service. Simply tacking it onto your website, however, is not enough to delight digital customers. To ensure that chat is not just a false service promise splashed on your site, be sure to choose a feature-rich solution operated by friendly, trained agents."
Facebook: facebook.com/parkersoftware
Twitter: twitter.com/ParkerSoftware
Website: whoson.com
---
CHATRA BY ROGER WILCO LLC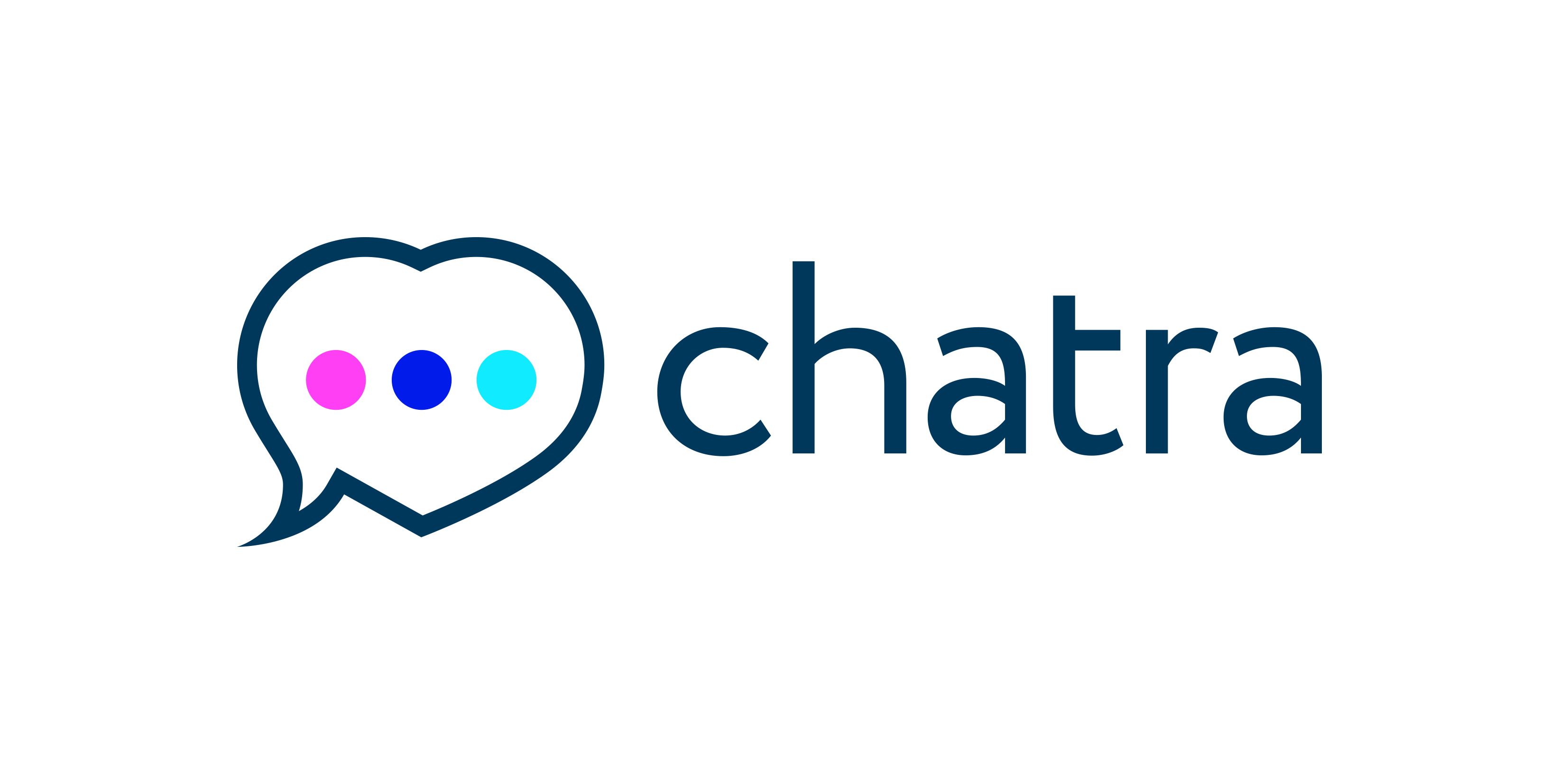 Chatra is a simple and functional tool for websites that allows you to answer questions, solve problems, gain feedback and deliver happiness. You can use it as a live chat tool to chat with visitors in real-time, or use an offline messenger mode and reply to messages at your own pace.
Twitter: twitter.com/chatra_io
Website: chatra.io
---
LIVEADMINS

LiveAdmins is a leader in providing multilingual live chat solutions and services that enrich the online visitor experience, customer satisfaction and the bottom line of businesses of all sizes. Our solutions are fully customisable, easy to set-up and always online, catering to over 10 industries across 8 time zones.
Hamza Nasir, General Manager says:
"LiveAdmins technology and service helps businesses improve engagement with their online customers and increase sales. Our multilingual managed live chat solution ensures round the clock coverage for your business and our technology offers in-depth reports and visitor insights to create more meaningful conversations that are tailored to get better results for your business."
Facebook: facebook.com/LiveAdmins
Twitter: twitter.com/LiveAdmins
Website: liveadmins.com
---
PURE CHAT

Pure Chat provides live chat software and powerful engagement tools to small and medium-sized businesses. Our goal is to help organizations communicate more effectively with their leads and customers by equipping them with simple, intuitive interfaces, helpful analytics and contact management solutions. We strongly believe that everyone should have live chat and/or our recently released Engagement Hub on their website, and our free and low cost paid plans to reflect that mindset.
To give you an example of how we're different, you can check out our latest case study videos. We created a series that showcased a very unique approach to typical business case studies as a way to set ourselves apart from our competitors and showcase our innovative spirit.
Carley Coursin, Director of Marketing says:
"Strive for absolute delight with every interaction"
Facebook: facebook.com/purechat
Twitter: twitter.com/PureChat
Website: purechat.com
---
KAYAKO

Kayako is effortless customer service software that helps teams be more productive and build customer loyalty.
Jamie Edwards, Co-Founder says:
"The best live chat software lets you understand who your customers are, what they've done, and what they've seen so far. Engaging in an endless back and forth becomes frustrating for your customers. You need to live chat software that enables your team to provide tailored, real-time service to keep your customers on track."
Facebook: facebook.com/kayako
Twitter: twitter.com/kayako
Website: kayako.com/live-chat-software
---
FORMILLA

Formilla.com offers live chat software tools for small and medium-sized businesses to help facilitate customer conversion, feedback, and of course customer support.  Formilla is a great fit for SMBs in particular with real-time visitor monitoring that dynamically displays how website visitors navigate through your website.  With reliable real-time visitor alerts, customers can be notified of an incoming chat, and even when a visitor arrives on the website.  Use Formilla's native mobile apps for iPhone and Android to always be available to customers and never miss a lead!
Zack, Co-Founder says:
"One of the biggest hesitations for customers new to live chat is the fear of being unavailable to chat with customers, or simply that live chat software is just a customer support expense they can adopt at a later date.  Nowadays you can alleviate the problem of being unavailable by defining your own schedule/availability, use mobile apps to receive push notifications from anywhere in the world, and leverage features like auto-display and auto-response to do the heavy lifting for you while you're busy doing 100 other things.   Our customers quickly find out live chat is not just a customer support tool, but a conversation starter.  It gives business owners invaluable feedback about their product or service offering, helps drive visitors into paying customers, and allows you to adapt your business (or website) with actual customer input.  You can't afford to delay the adoption of live chat any longer."
Facebook: facebook.com/FormillaLLC
Twitter: twitter.com/Formilla
Website: formilla.com
---
IMSUPPORTING

We are a UK based advanced live chat supplier offering Web Based only live chat software. We offer a bespoke chat solution to larger businesses that can cater from simple Taxi services to Gov as well as an industry-standard "Software as a service" solution for smaller sites.
Facebook: facebook.com/imsupporting
Twitter: twitter.com/imsupporting
Website: imsupporting.com
---
 LIVEZILLA

Our mission is to help our users to push their Customer Support onto the next level. LiveZilla is a multi-platform software that includes a live chat and help desk system, visitor monitoring, a chatbot API and many more features that will refine your customer support.10 years of experience in the field of Customer Support Software and over 30.000 happy LiveZilla users make us the perfect all-in-one solution for every webmaster. Install LiveZilla directly on your own server and keep your sensitive data under your own control.
Facebook: facebook.com/livezilla.gmbh
Twitter: twitter.com/Livezilla_net
Website: livezilla.net/home/en
---
 PROVIDE SUPPORT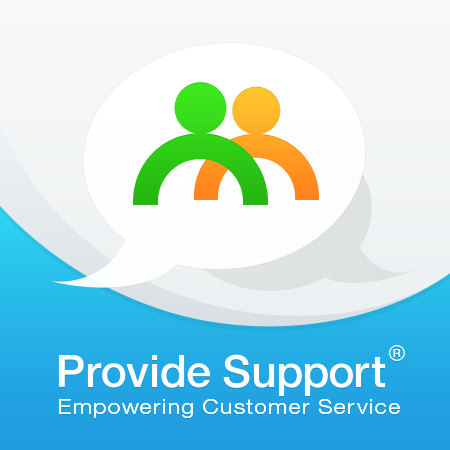 Provide Support, LLC is a global provider of Live Chat software and Real-Time Website Monitoring solutions for e-commerce sites, online publishers and other organisations. Founded in 2003 and headquartered in New York City, Provide Support offers an economical and easy-to-use live chat software allowing businesses from a variety of industries to provide instant online customer support and proactively sell their products and services.
Olga Bondar, Customer Support Manager / Social Media Coordinator says:
"Your customers are your brand advocates. Excellent customer service guarantees that your company gets positive feedback and your customers spread favourable word-of-mouth. Live chat software helps businesses to assist customers in real-time, track their journey and improve the overall quality of customer experience."
Facebook: facebook.com/providesupport
Twitter: twitter.com/provide_support
Website: providesupport.com
---
SMARTSUPP

Smartsupp offers one of the most powerful free versions of Live Chat Software on the market. They offer a unique feature called website visitor recording. It records the website visitors so the support team is able to see where the users have problems. There are 18 different languages and support in most of them.
Lukas Mehnert, Chief Marketing Officer says:
"Being able to have live chat interactions with a customer is the same as having a personal sales assistant who is ready to guide them through the buying process. It is easy to upsell and to cross-sell. Companies which use Smartsupp chat on their websites tell us that their customers are 5 times more likely to buy. Webmasters are able to use Google Analytics integration to segment users of chats. You can see the impact of the chat on your sales or the performance of each of your operators. Our unique website visitor recording function helps your operators to identify areas where customers have problems on your website."
Facebook: facebook.com/smartsupp
Twitter: twitter.com/smartsuppcom
Website: smartsupp.com/eu
---
 VELARO

Velaro is website live chat software built to support the unique needs of the enterprise. Leaders in e-commerce, higher education, health care, pharmaceuticals and more turn to our integrated platform to optimize sales, deliver stellar service and dramatically improve representative productivity.  We pride ourselves in a different approach because we also offer Performance Management – a suite of in-depth analytics and reporting tools designed to drive agent excellence and customer satisfaction.
Jeff Mason from Velaro,
"Continuous improvement is something that we always strive for at Velaro. Not only are we making updates to our software to keep it up-to-date, but we are also encouraging our customers to be asking for continuous improvement from their agents – and our performance management piece helps to broker that conversation. Nothing gets accomplished by staying in one spot – we are passionate about the transformative mindset."
Facebook: facebook.com/Velaroinc/
Twitter: twitter.com/Velaro_Inc
Website: velaro.com
---
 LIVE HELPNOW!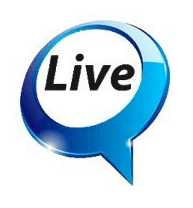 LiveHelpNow is the most comprehensive customer service software on the market today enabling companies of all sizes to support customers via SMS(text), Live Chat, Email-Ticket, Call or self-service knowledge base. Best live chat software winner 6 years in the row, 2 years running the Inc 500 fastest growing companies list.
Take a look are what they can do for you:
Fully customisable chat window and chat buttons—your business, your brand.
Do you have global customers? No problem. Instant language translation lets your agents talk with customers around the world.
You can use our Whisper technology for real-time agent monitoring and mentoring.
Enjoy out-of-the-box integration with Salesforce and other platforms.
You have full capabilities to tag, transfer files, route tickets to different agents and departments, use canned responses, or set agent restrictions.
Integrate with social media and take advantage of customizable pre- and post-chat surveys.
Use secure forms that support HIPAA- and PCI- compliant collection of confidential data.
Greet your customers with real-time visitor tracking, triggers, and automated support for engaging and routing customers as you choose.
Review exportable dynamic enterprise-level reports and fine-grained analytics delivered to you in real-time.
Wondering what your customers are thinking about you? Our sentiment analysis feature gives you the heads-up that a customer is unhappy during a Chat session.  Although the logic is fuzzy, the outcome is not—you have a chance to intervene or follow-up before you lose the lead, or the customer, for good.
Facebook: facebook.com/livehelpnow.net
Twitter: twitter.com/LiveHelpNow
Website: livehelpnow.net
---
OLARK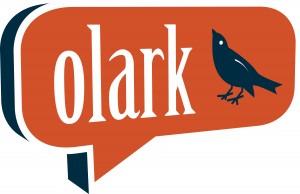 Olark is live chat software for websites. We're designing Olark to make the humans who use it more powerful. This means businesses can have their teams talk to customers before they make a purchasing decision, and customers who depend on chat can reach a helpful human when they need one.
Karl Pawlewicz, Head of Communications says:
"Having human to human conversations over chat creates a rich library of qualitative data – product feedback, competitive analysis, sales objections, insight into the buying process. Every conversation tells you a little more about what your customers are thinking, and what's influencing their decisions. Anyone who works in sales or marketing would be well served to review their organization's chat transcripts regularly to understand exactly what their customers are saying. They can then use the same language their customer's use in their sales and marketing collateral, which should help improve sales and conversions."
Facebook: facebook.com/olarklivechat
Twitter: twitter.com/olark
Website: olark.com
---
SNAPENGAGE

70% of SnapEngage clients come from another chat provider. Why? Because we're focused on outcomes that have a powerful impact on your business. With over 21,000 users in 87 countries, SnapEngage clients consistently see better sales conversions, higher CSAT/NPS and lower cost per interaction after switching to SnapEngage. Our fully-featured solution offers robust CRM & Help Desk integrations, is HIPAA & PCI compliant, is available in 30+ languages and includes advanced analytics to prove ROI.
Jerome Breche, SnapEngage CEO & Co-Founder says:
"Organizations across the globe rely on SnapEngage to deliver proven results, and our clients consistently report better lead conversion and higher customer satisfaction after implementing our software. Our ultimate goal as a company is to create remarkable experiences that help our clients grow their businesses."
Facebook: facebook.com/SnapEngage
Twitter: twitter.com/snapengage
Website: snapengage.com
---
 LUCKY ORANGE

Orange is a website's secret weapon to conquering conversions, allowing businesses to peek behind the "digital curtain" to really understand how visitors actually use their website. In addition, to live chat, other Lucky Orange features include award-winning dynamic heatmaps, user recordings, form analytics, conversion funnels, real-time dashboard, and polls.
What makes us different: Simply put, Lucky Orange operates with a customer-first mentality. Every Lucky Orange feature is included in all plans, and there is no limit to the number of chats you can have. Speaking of Lucky Orange's live chat, operators can actually co-browse with customers in real-time to see exactly what page a visitor is on and then activate a pointer to help lead the visitor through the check-out process or to find a specific product. Not only that, but chat logs are automatically saved for future reference and analysis (at no extra charge).
Also, when our customers speak up, we listen! Not many other companies can say that. Our dynamic heatmaps are an excellent example of this, and we have even more exciting, soon-to-be-released updates that also show our dedication to our customers, their needs, and their feedback.
Danny Wajcman, COO & Co-Founder says:
"Don't underestimate the power of user feedback! If you don't know what's wrong, you can't fix it. Sometimes a simple change can mean a difference between a profitable website and one that is bleeding leads and sales every single day."
Angi Bowman, Marketing Manager and Community Builder says:
"Don't treat your customers as visitors! Roll out the red carpet and treat them like guests in your own house instead of simply visitors. It's a small mindset change that can create a huge improvement in your conversion rate."
Facebook: facebook.com/LuckyOrangeInsights
Twitter: twitter.com/luckyorange
Website: luckyorange.com
---
HEYBUBBLE

Responsive communication is essential to keeping visitors on your website, improving customer satisfaction and increasing sales. With HeyBubble, your visitors can chat with you in real-time. It's easy to use, a snap to install and it doesn't require any downloads or updates – all you need is a web browser. You can chat using our technology, or choose from one of your existing instant messaging systems. It even works on your mobile device when you're on the go. And we provide detailed analytics and stats so you can track visitor behaviour and offer assistance at just the right times. HeyBubble.com – Try it for free and start converting more customers today!
Facebook: facebook.com/heybubble
Twitter:  twitter.com/HeyBubbleInc
Website: heybubble.com
---
HUBSPOT

Today's buyers want information — and they want it now. Using HubSpot Live Chat you can automatically connect chatters to the right people on your team.
Features & Pricing
It's 100% free and it works on any platform — no coding skills needed to install it
It is integrated with HubSpot's free-forever CRM, which means every conversation is automatically saved and stored in the contact's profile
Easily customizable chat widget to match the look and feel of your brand
Lets you create targeted welcome messages for different web pages or segments of your audience
Is fully integrated with a chatbot builder that you can start using for free — no coding required.
Facebook: facebook.com/hubspot
Twitter:  twitter.com/HubSpot 
Website: hubspot.com/products/crm/live-chat
---
MOBILEMONKEY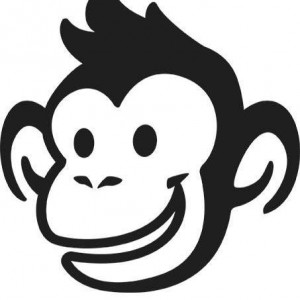 Founded by Wordstream's Larry Kim, MobileMonkey is an easy-to-use Facebook Messenger chatbot tool for high-ROI marketing. Create bots, blasts and automations.
Features & Pricing
There's a free plan
Blast your Facebook Messenger contacts with MobileMonkey chat blasts
Use your Facebook Messenger chatbot to book appointments or promote content
Train your chatbot to answer common customer inquiries
Integrate your Facebook Messenger chatbot with Facebook "Send to Messenger" Ad campaigns
Facebook: facebook.com/mobilemonkey
Twitter: twitter.com/mobilemonkey
Website: https://mobilemonkey.com/